Celebrating Youth Art Month! THS Junior - Art III Student - Janice Marroquin "I've loved art since I was a little girl. Over the years, I've saved all my sketchbooks and it's so nostalgic to look back at them. You can see the different stages of my life just through my art! I will continue to pursue art for the rest of my life."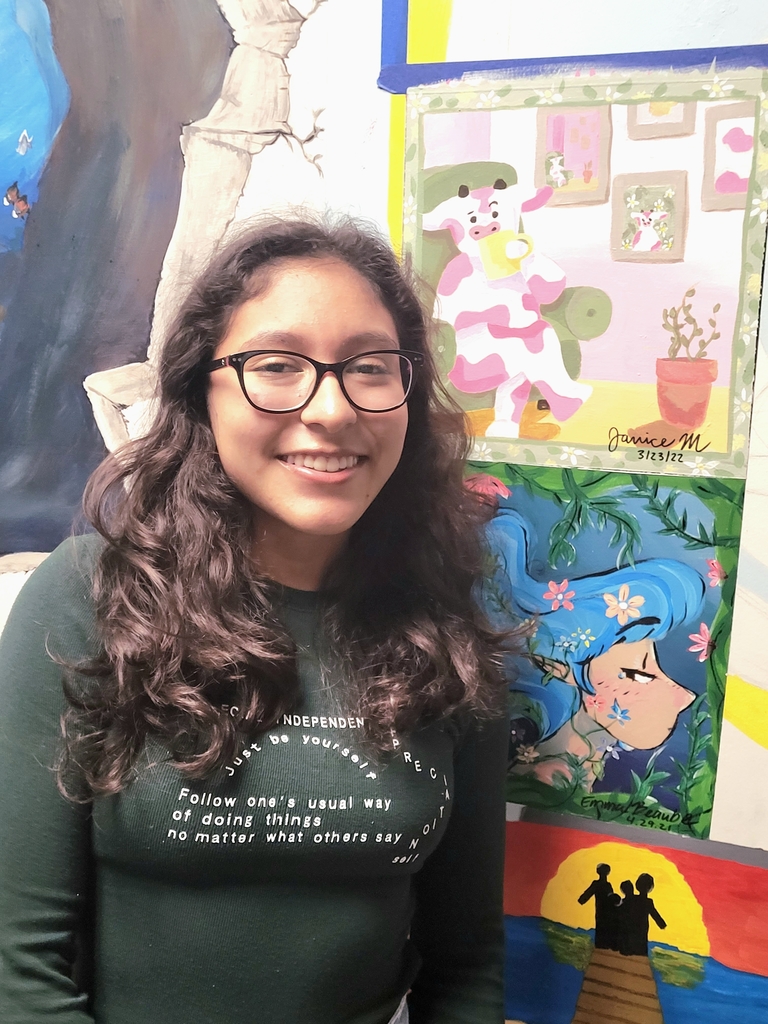 This morning Leanna May and Becca Chapa will complete their Houston Livestock Show Calf Scramble journey. Over the past year they chose a heifer, raised it, and submitted monthly reports as part of the calf scramble program. Congratulations ladies on a job well done!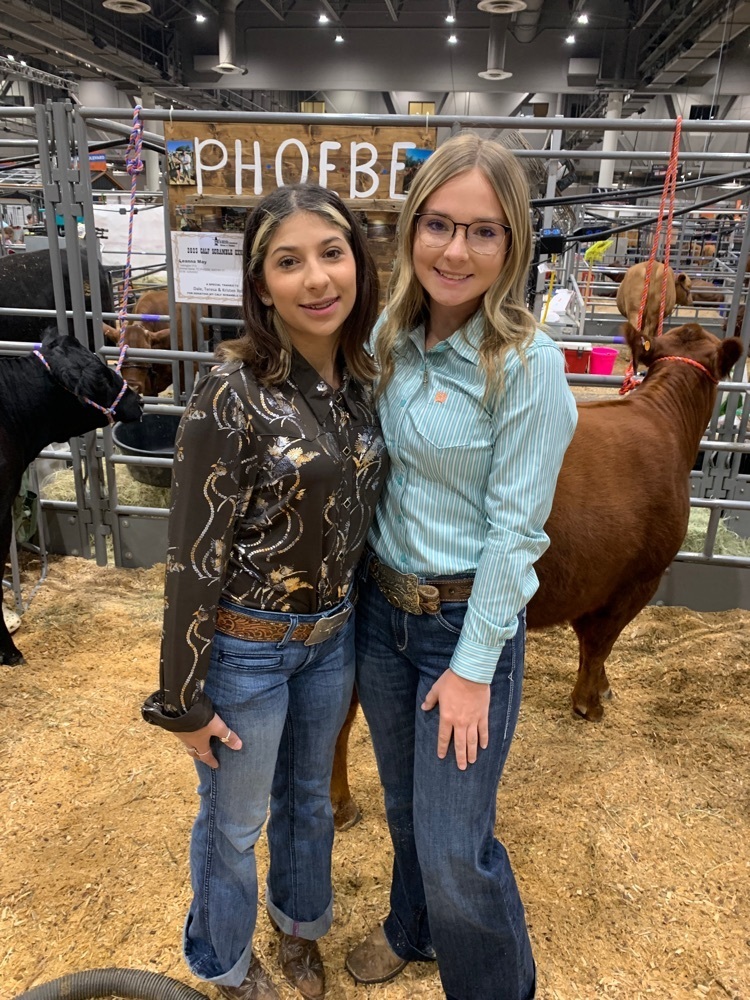 THA Art IV Student - Bethany Brandt "Art has influenced my life by really letting me push myself. I have learned that taking an easy route to do things isn't always the most rewarding. I find that a challenge lets me rely more on creativity and allows me to grow as an artist, as well as advance my skill level."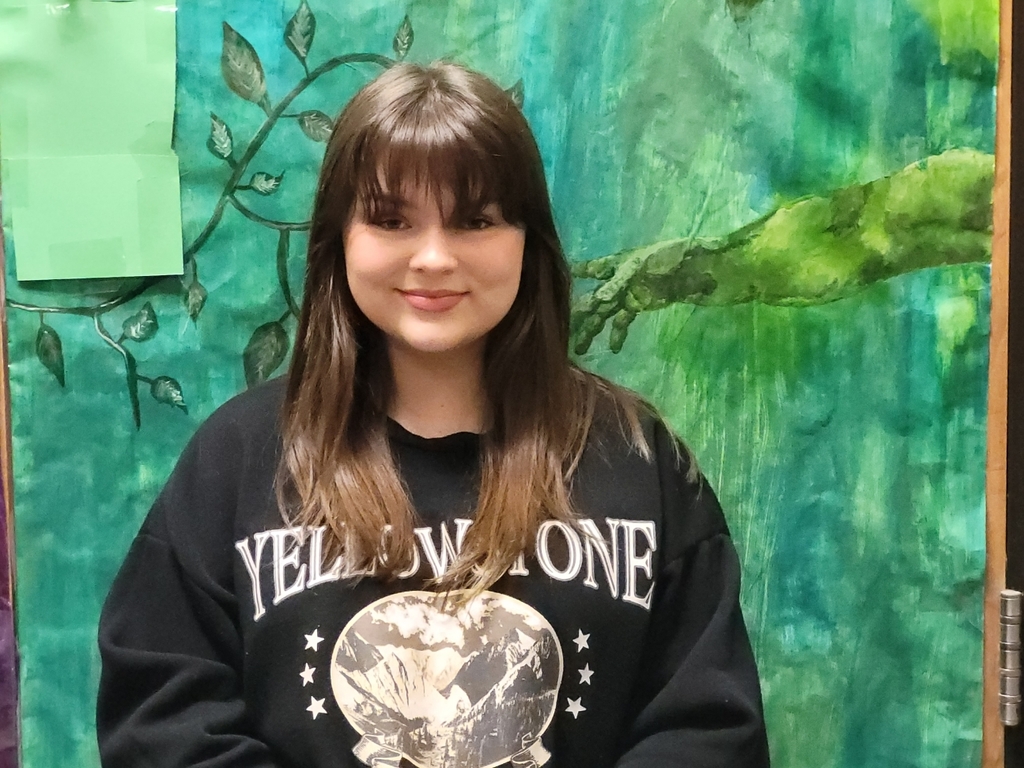 THS Art IV Student - Daniella Gramlich "Art has always been a positive impact on my life. I was always doodling and drawing. Art has always calmed me and allowed me to create things from my wild imagination. For me, art is a sanctuary that keeps my mind at ease."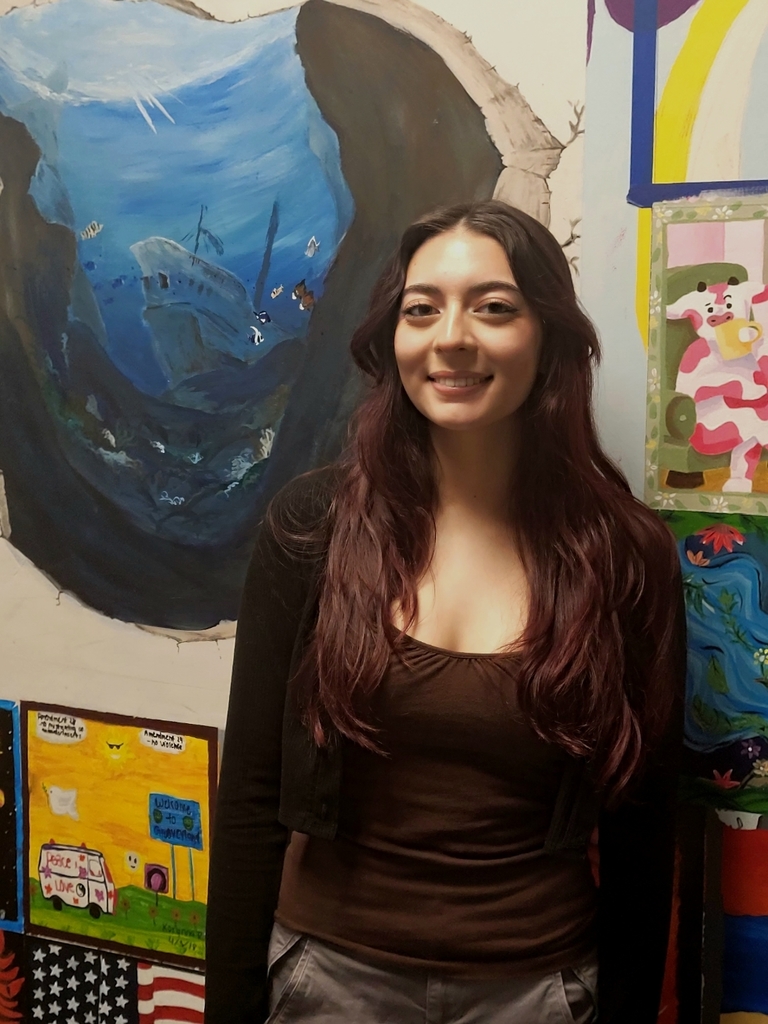 THS Art IV Student - Emma Beaube "I didn't intend on going into art my freshman year, but when I came to the fish-camp I was utterly captivated by the colors, the room, the smell of the paint - I was hooked! Since then, I've worked up to AP art where I am close to submitting my portfolio and getting ready to make a painting for the administrative building. Throughout my academic and extracurricular endeavors, coming to the art room has always been my chance to take a breath and relax while doing what I love."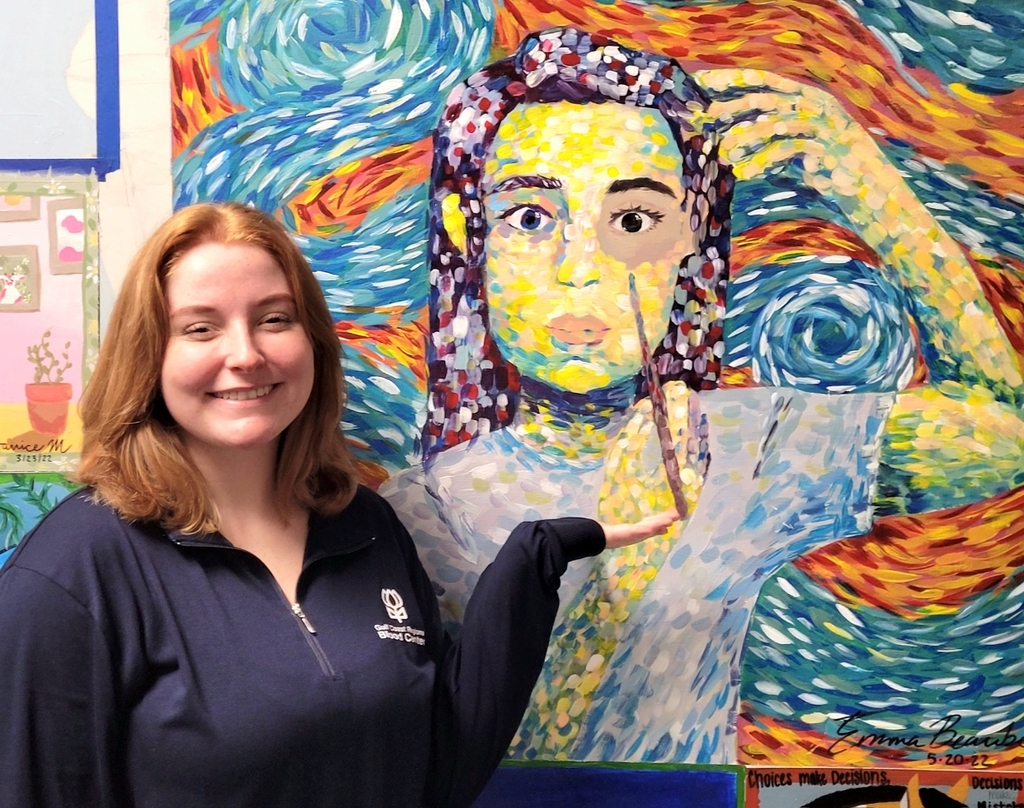 Annabell Lindsey represented Tarkington FFA at the Houston Livestock Show with her Duroc gilt. Annabell serves as a member of our Chairman's Committee on the Tarkington FFA leadership team.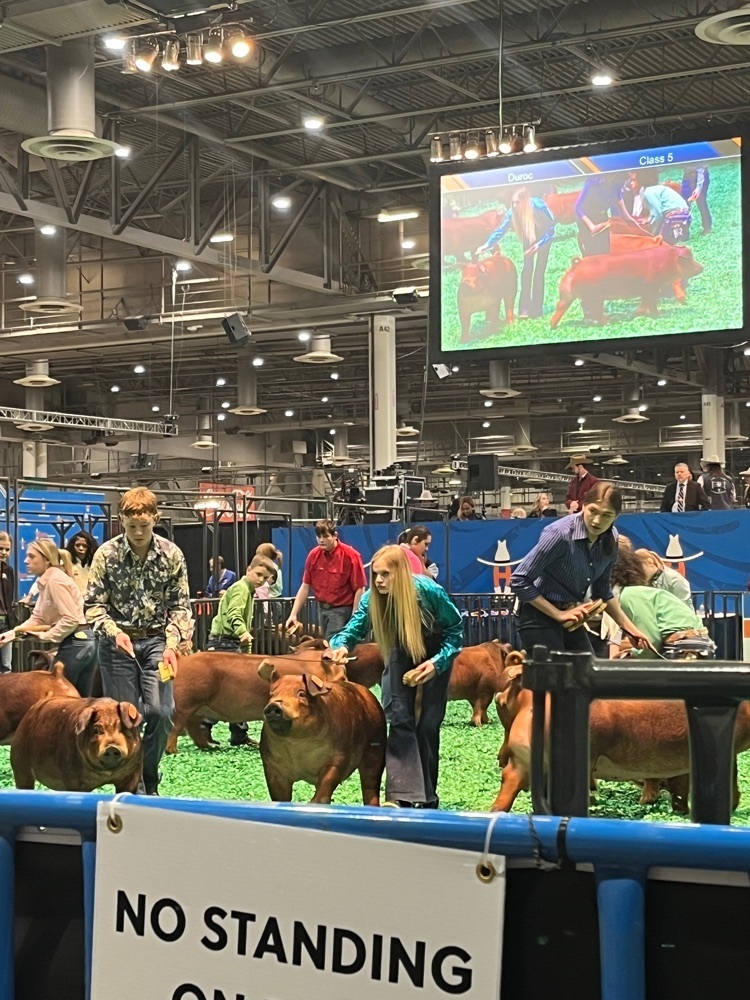 The month of March is celebrated as National Youth Art Month. This is an annual observance each March to emphasize the value of art education for all children and to encourage support for QUALITY school art programs. Please join us as we celebrate our valued art students this month! (design by Emma Beaube)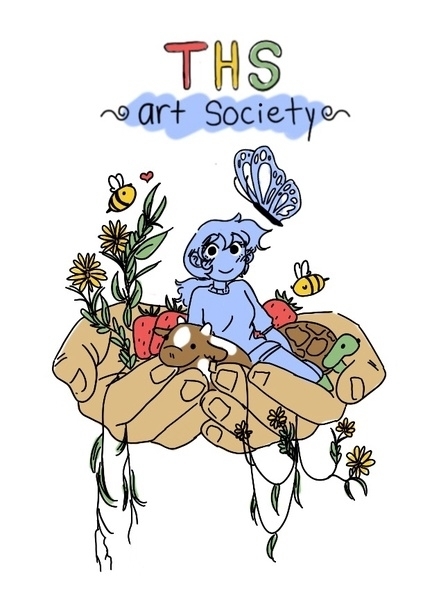 Reva Mosley retired from her position as District officer this week at the Rice Belt District convention hosted by Tarkington FFA. Reva will represent the Rice Belt district on the Area iX Officer team.
THS UIL One Act Play is advancing to Bi-District competition! Congratulations to our amazing cast & crew. We were also awarded the Outstanding Crew Award and earned several individual awards. Dakota Chapman - All Star Crew Lindsay Good - Honorable Mention All Star Cast Kiera Sanders - All Star Cast We will be performing in the Region 23 3A Bi-District Competition Saturday March 11th in Sealy.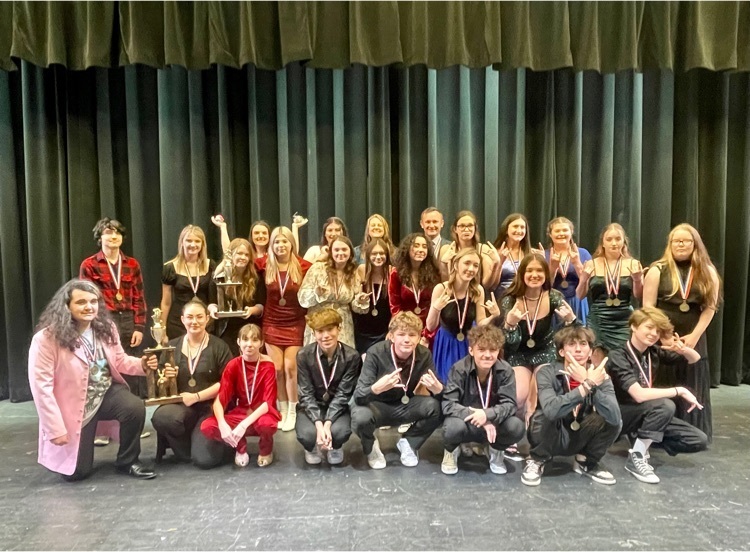 The Tarkington Longhorns are headed to the 2nd round of basketball playoffs tonight against Central Heights @ Hudson High School. Game time is 6 pm. We will have a send off from the high school at 1:40 pm. Come and join us for the send off and we hope to see you all at the game. Go Horns!

Howdy! My name is Beth Lambert and I am currently serving as the Tarkington FFA President. As my time in Tarkington FFA comes to an end, I want to encourage everyone to find something in this great organization to participate in. There are career, speaking, and leadership events for everyone. Although, showing animals is a large part of my participation, you do not have to show animals, to be involved. I will be forever grateful for the life lessons, friendships, and opportunities this organization has afforded me. I hope that you take time to explore everything FFA has to offer. For the last time, Happy National FFA week!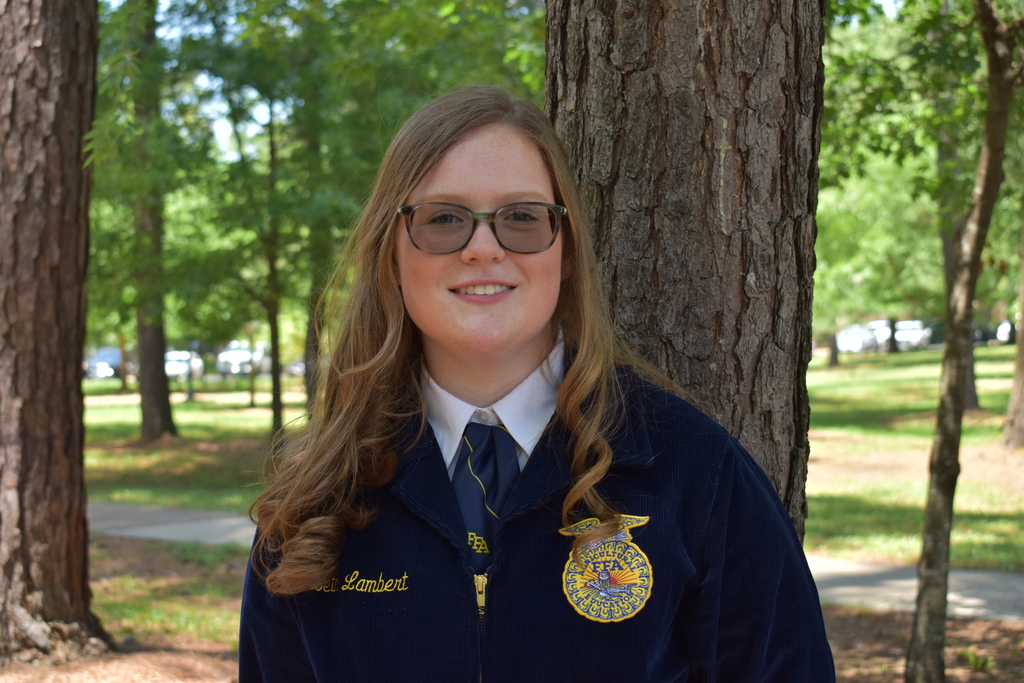 My name is Chloe Jarvis. I am the committee chairman for the 22-23 year. FFA has given me so many new opportunities and experiences. In 8th grade my Greenhand officer team competed in chapter conducting and advanced to area. This year I competed in ag issues and also advanced to area. I show pigs and compete in county and major shows. I am very grateful for all the experiences FFA has given me.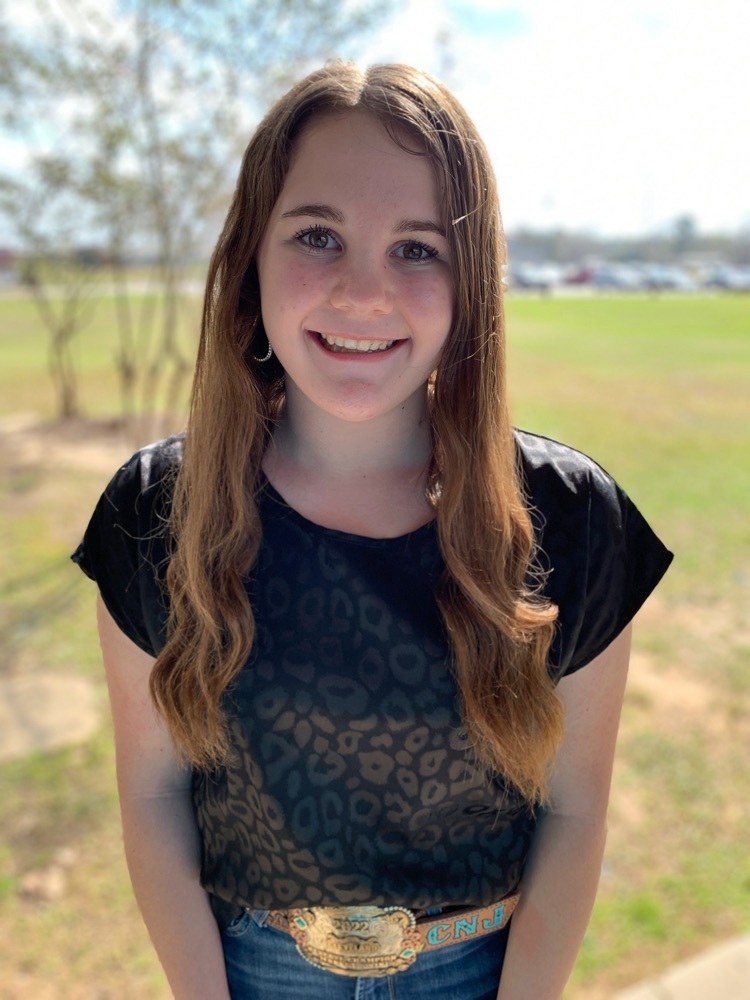 Hi my name is Annabell Lindsey and I'm on the Tarkington FFA Chairman's committee. I've shown pigs and steers as my SAE projects in FFA. My experience over the last 6 years in Tarkington FFA has been amazing.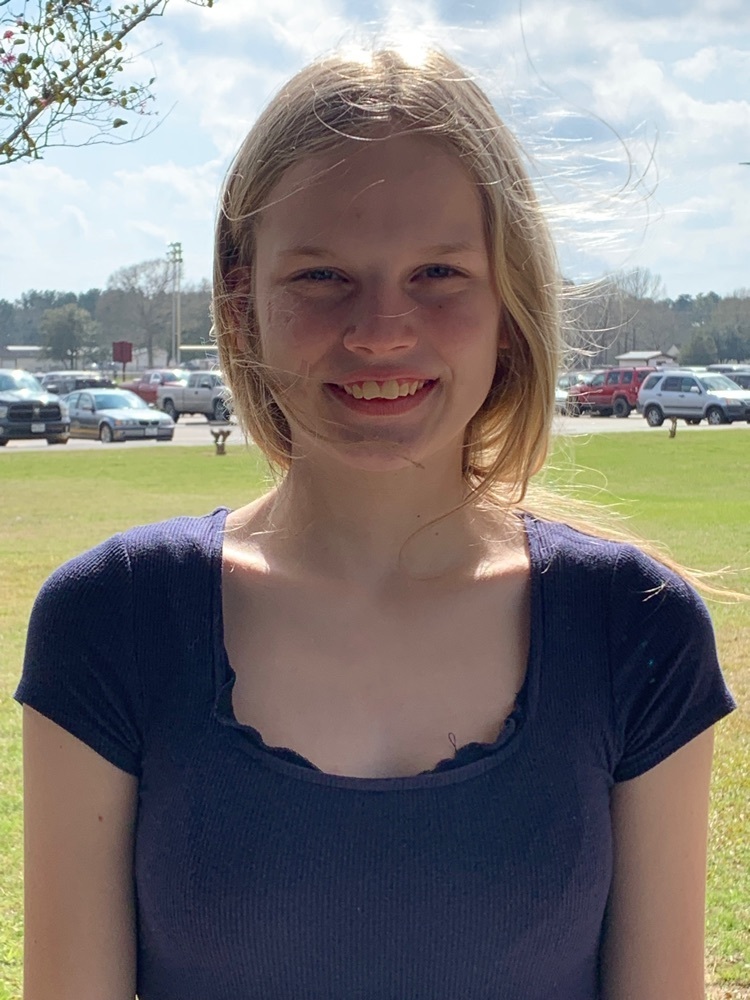 My years of being involved in FFA it has given me amazing opportunities to become a better version of myself. Through all of my LDEs and SAEs I have learned many skills that are going to brighten my future in more ways than one!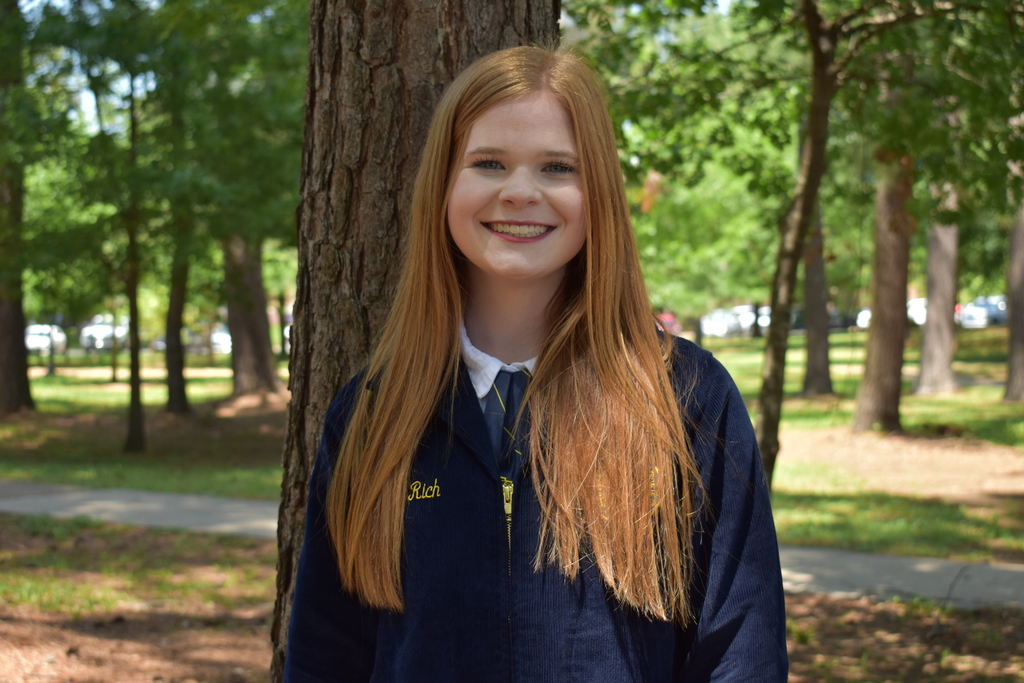 When I first started FFA I didn't know what I'd find. I wanted to be involved in Ag but hadn't expected to find such amazing people. I started doing Ag Advocacy, happy to have a speaking event and being able to talk about Ag. I loved being part of a team. By the end of the year, I had made amazing friends and decided to run for an office position, and was voted Reporter for our Chapter. I have made so many new friends, had wonderful experiences, and learned life lessons through Tarkington FFA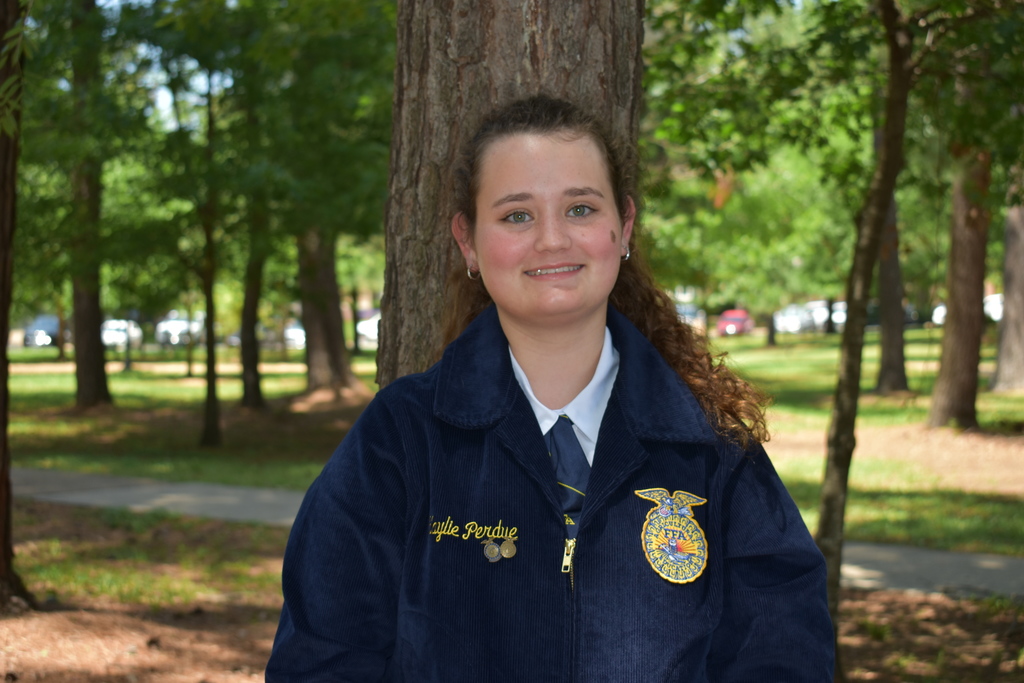 Thank you to all who attended our CTE/Elective Fair and Incoming 9th Graders Information Night. We will be completing course requests with incoming 9th graders and their parents on February 28th. If you were unable to attend last night's information night, you can still receive all of the information on the 28th. If you are unable to attend on the 28th, you can call the high school at 281-593-7739 to set up an appointment, or the counselor will be at the middle school in the coming weeks to meet with students.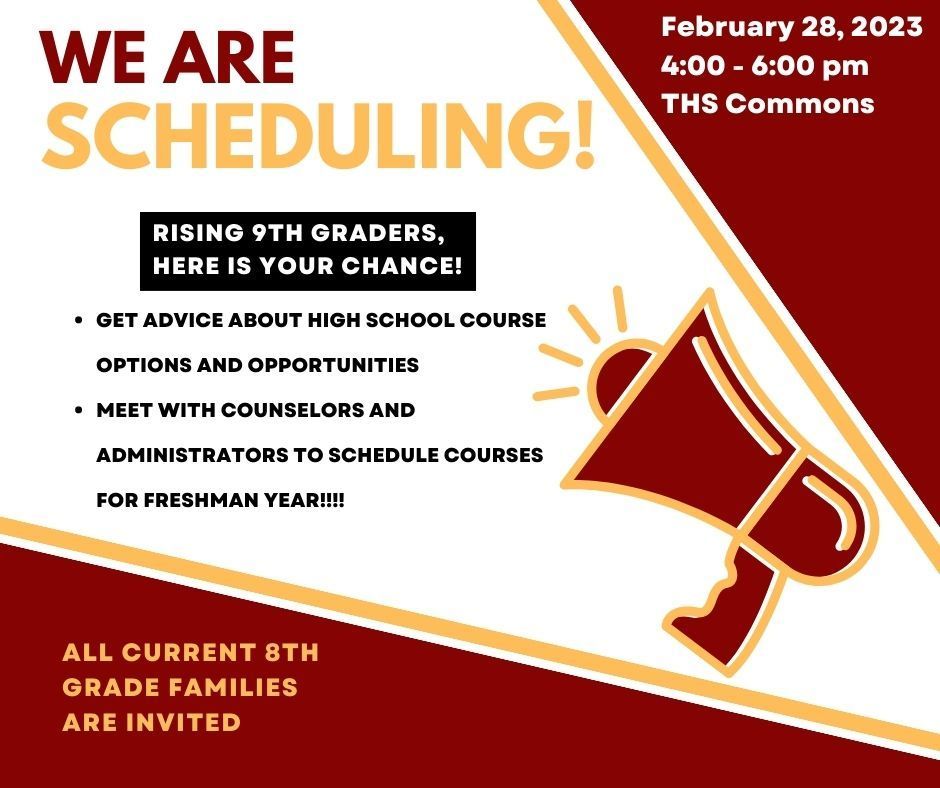 During my 4 years in FFA I have learned a lot about leadership. I have participated in CDEs & LDEs. I have placed in top 5 in a few of them. I have been on the FFA officer team for two years out of the four years in high school. I have really enjoyed being part of this organization. Happy National FFA Week!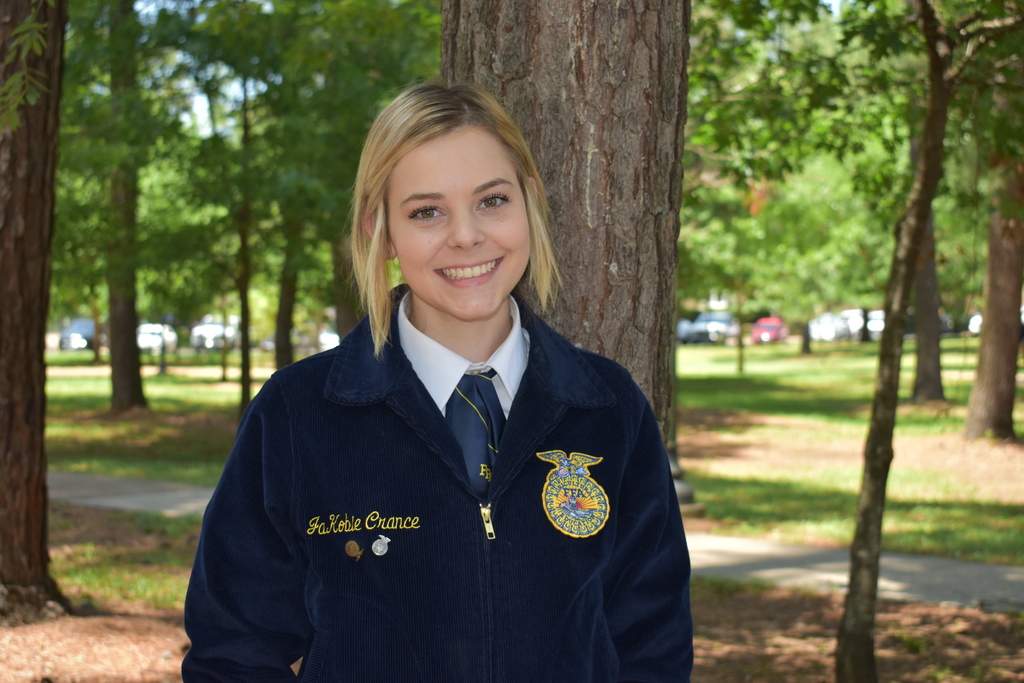 Reminder! Incoming 9th grade Information Night and CTE Showcase Night @ THS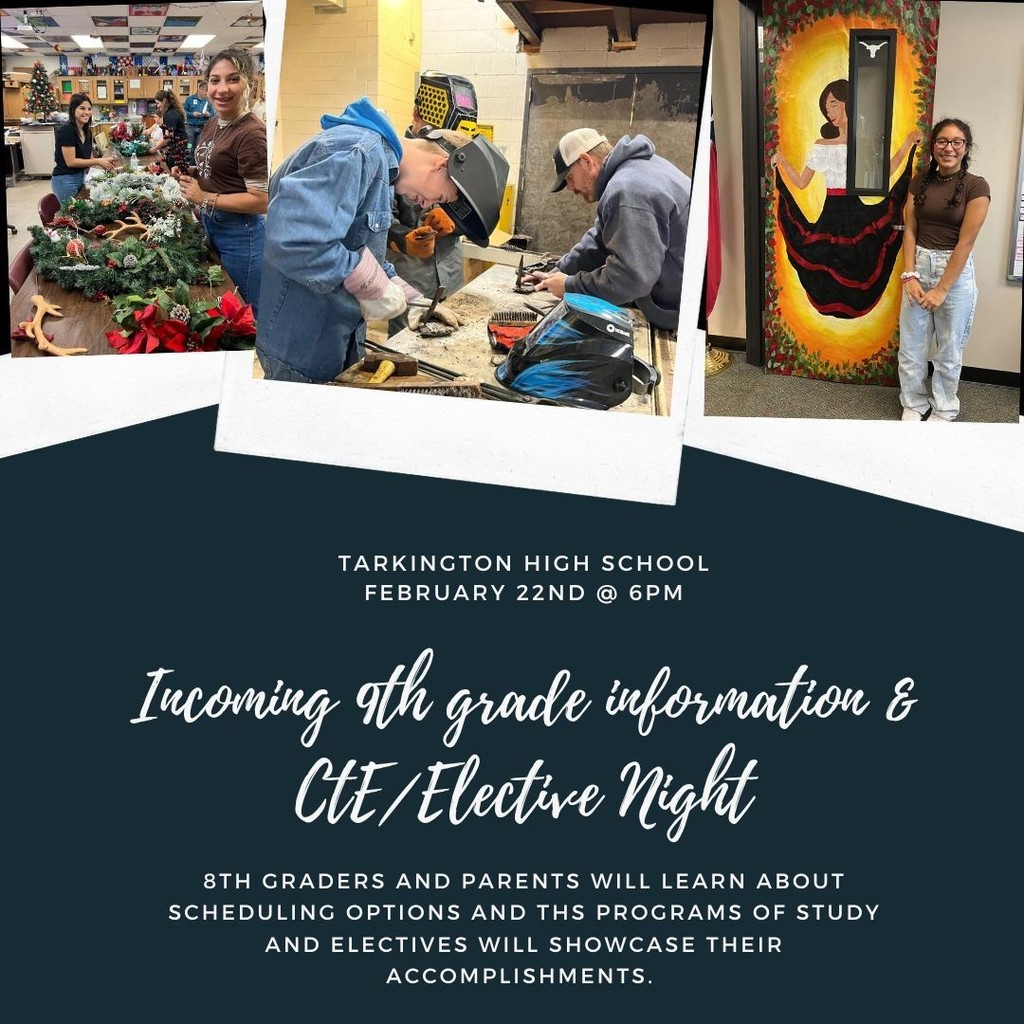 Hey guys, I'm Reva Mosley, Tarkington FFA's Chapter Secretary, and the Ricebelt District Historian. I participate in LDEs, CDEs, show lambs, and goats. I have even made it to state in Homesite Evaluation! My time in the FFA has been incredible, and I am thankful to be a part of this amazing organization!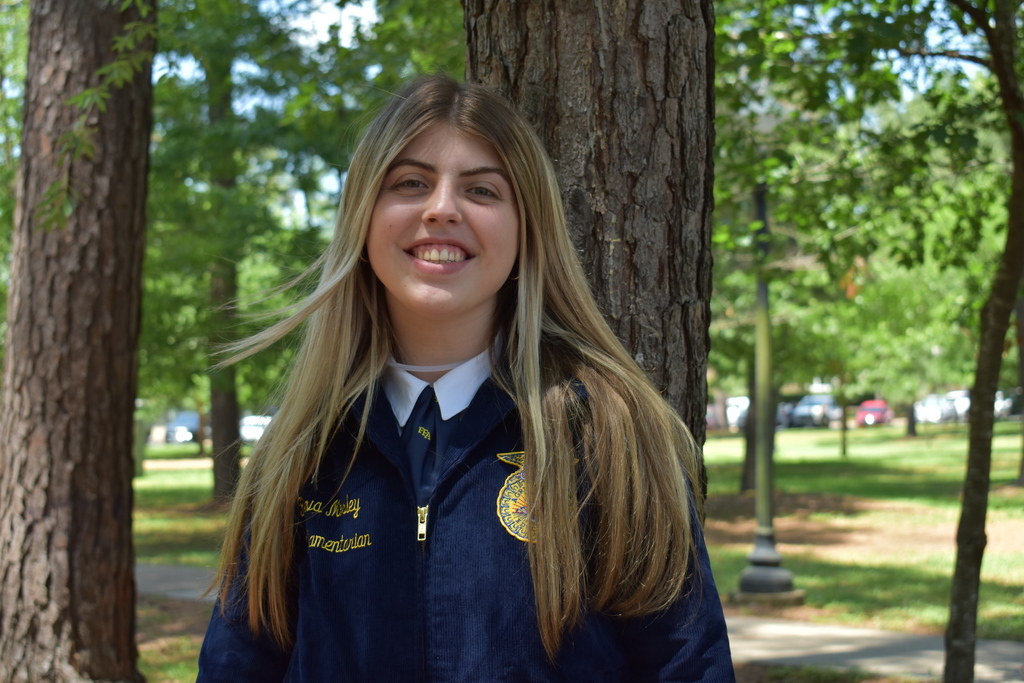 My name is Hannah Crance. I am serving as the 2022-2023 Sentinel for Tarkington FFA.. I have learned so much through the FFA, such as how to take proper care of animals and how to properly speak in front of people and judges. I compete in many LDEs and CDDs such as skills, public relations, vet med, and livestock judging.I can't wait to see the adventures that my senior year holds!