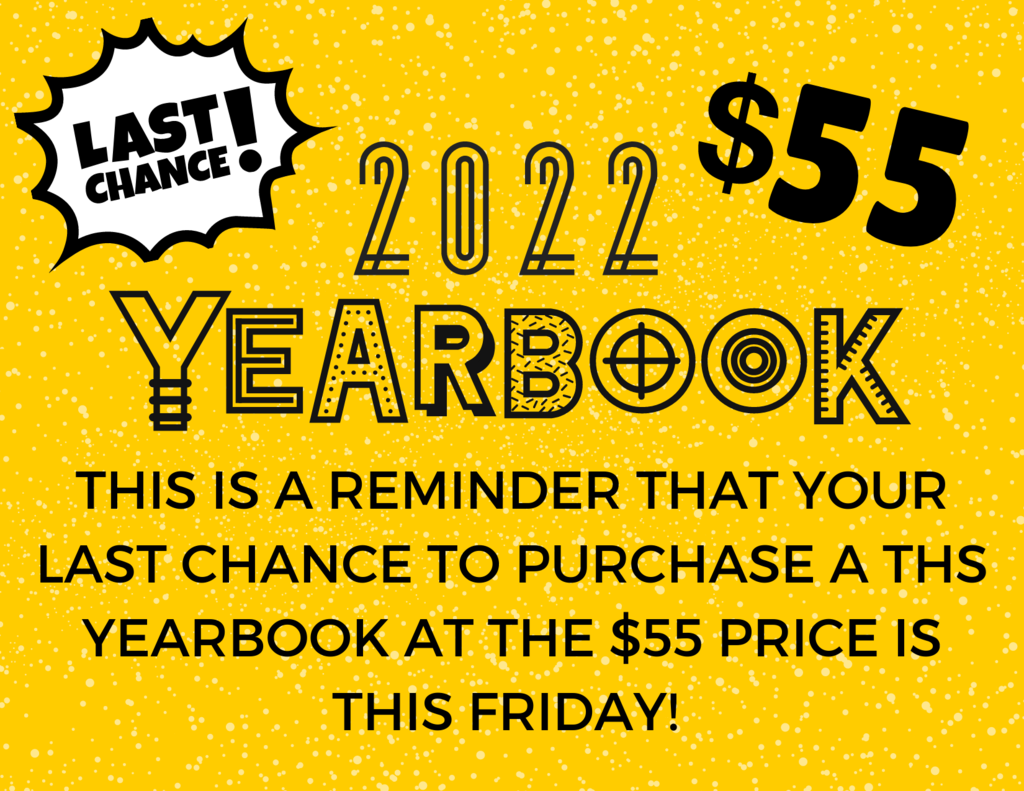 Good luck to the boys Regional Qualifiers Powerlifting team as they compete in West Hardin.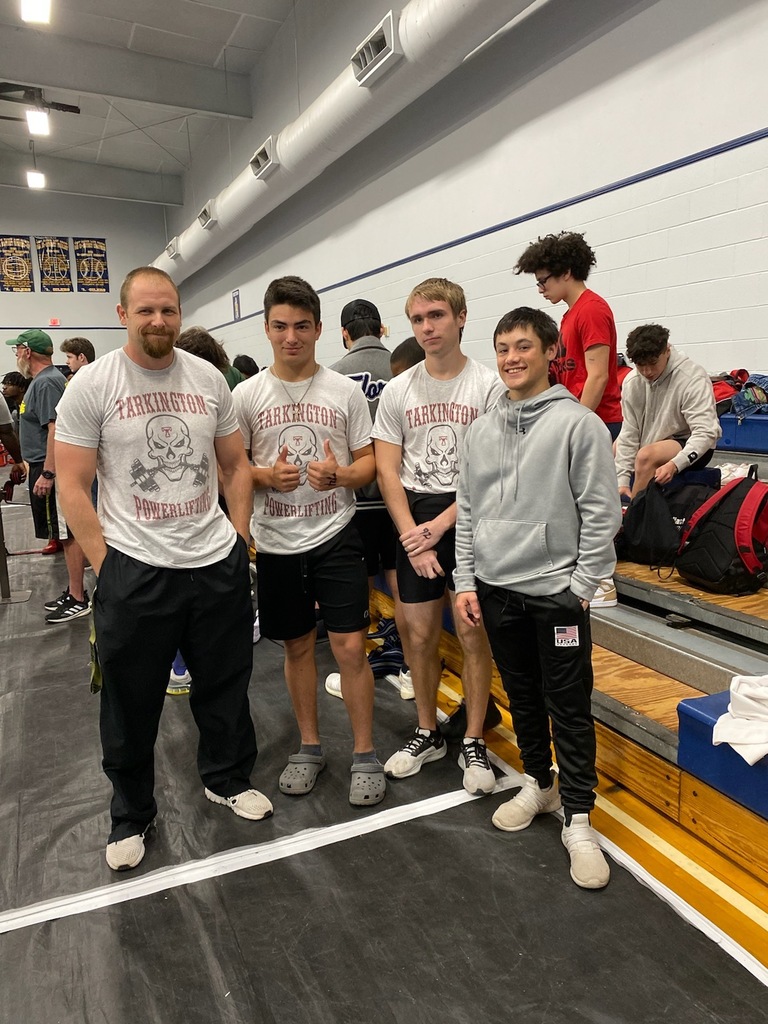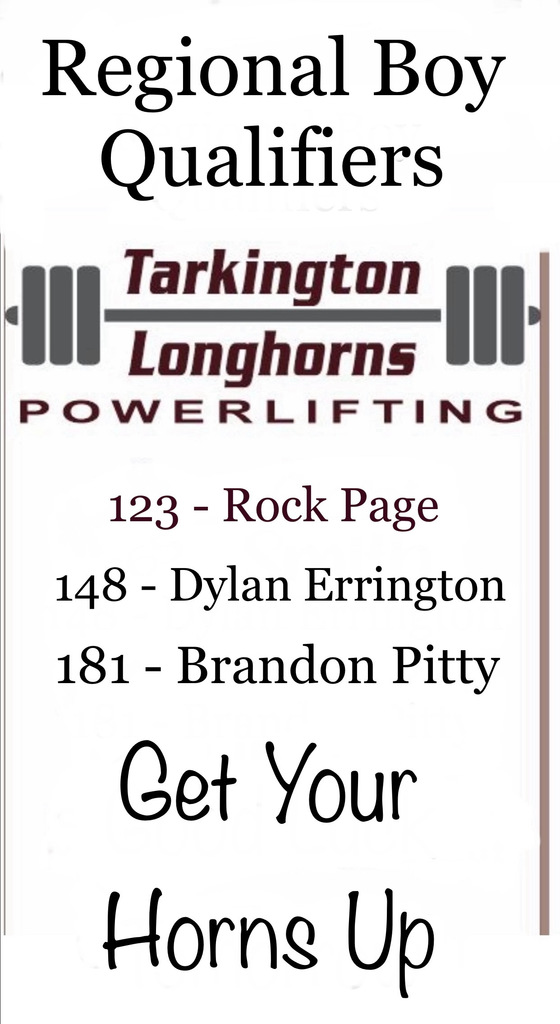 TISD Family, Friends, and Community, Please join us on Wednesday, March 23, 2022, at 4 PM in the THS Commons as we show our appreciation to one of our own, Dr. Marc Keith, as he retires after 40 years in education! Dr. Keith graduated from Tarkington High School in 1978, and spent some of his early years here as a teacher, coach, and administrator. As Providence would have it, he returned home in 2018 as our Superintendent and led our community through the turbulent times of a pandemic where his commitment to -- and understanding of -- our rural technology limitations, students' academic and social needs for classrooms, and our teachers' needs to teach safely, all helped to return our community back to the focus of "doing what's best for students," where we all agree it should always be! Dr. Keith's family will also be joining us for refreshments and fellowship. For those of you who may have memories to share, we've started a memory album and are compiling photos into a slideshow. Please scan and share them with us using the contact information below if you would like them added. Include names, dates, etc. If you have any photos, questions, or would like further information, please contact Renee Padgett at
rpadgett@tarkingtonisd.net
or LaLa Clopton at
lclopton@tarkingtonisd.net
We look forward to seeing you all there!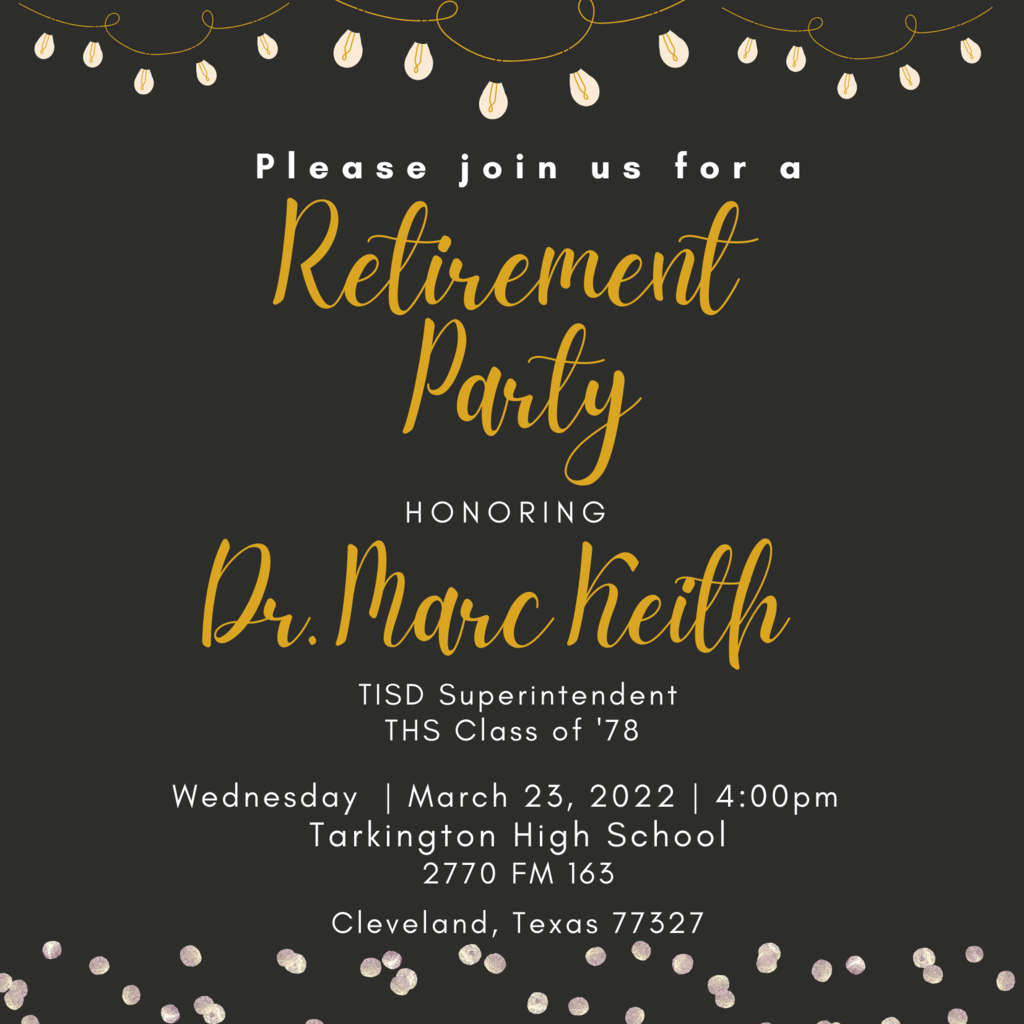 On Wednesday, March 2nd, nine Tarkington Ladyhorns traveled to Bay City to compete in Regionals for Powerlifting. Seven of those ladies placed in the Top 10 in their weight class. The top 10 finishers are as followed: Elisa Quijano- 9th place - 148 class Brinly Mathis- 8th place - 114 class Danica Morris- 7th place - 165 class Jewel Jones- 6th place - 259 class Brooklynn Baker- 3rd place - 123 class Abbi Smith- 2nd place - 165 class Hope Anderson- 1st place - 220 class The top two ladies, Hope Anderson & Abbi Smith will travel to Corpus Christi to compete in the Girls State Powerlifting on March 17th. Congratulations to all of the ladies and good luck at State!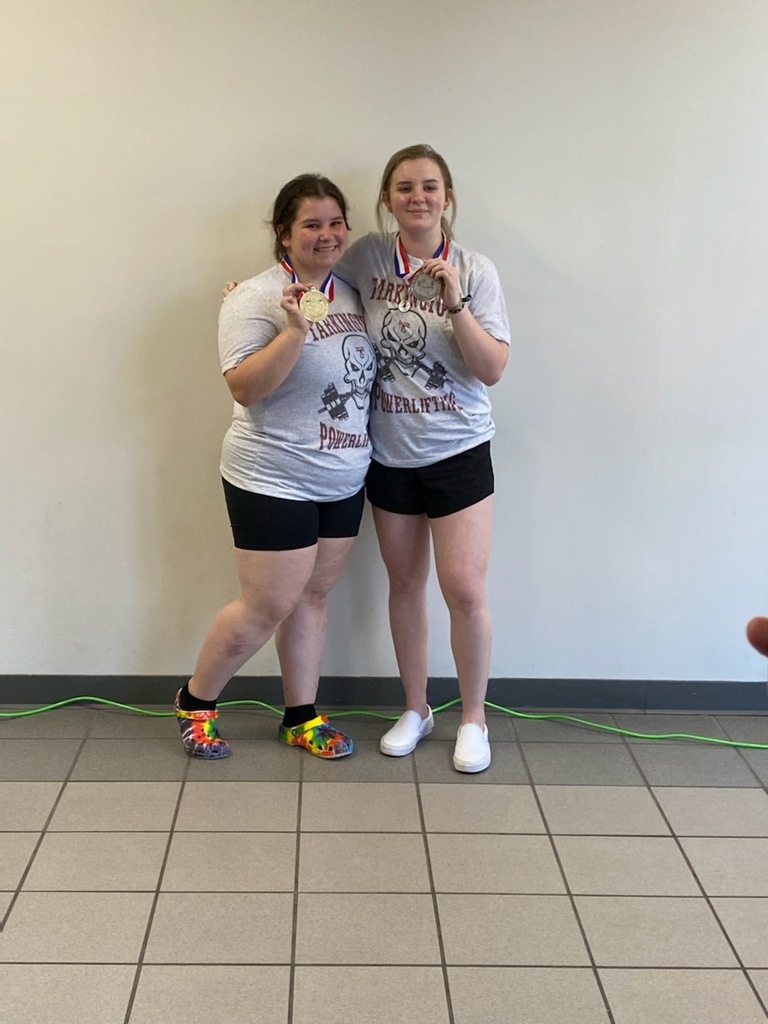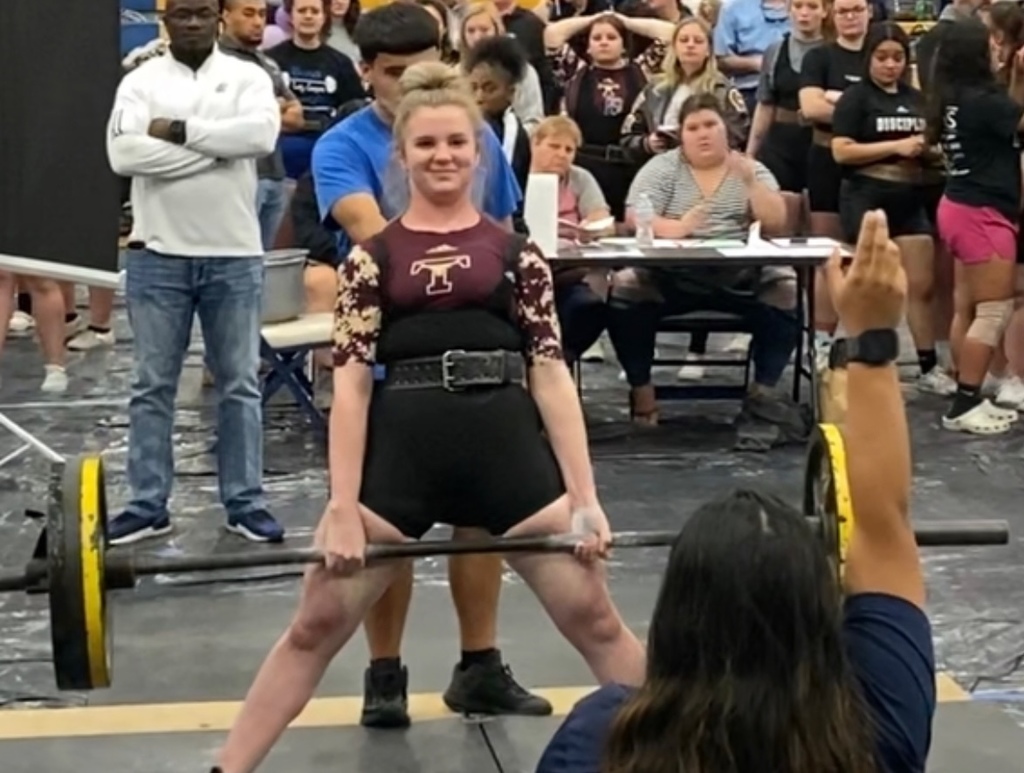 On behalf of the sponsors for TMS and THS FFA, a special "thank you" to Dr. Marc Keith --a former TISD FFA member himself--for serving as last night's guest speaker at the FFA Ricebelt District Convention held in the TMS auditorium.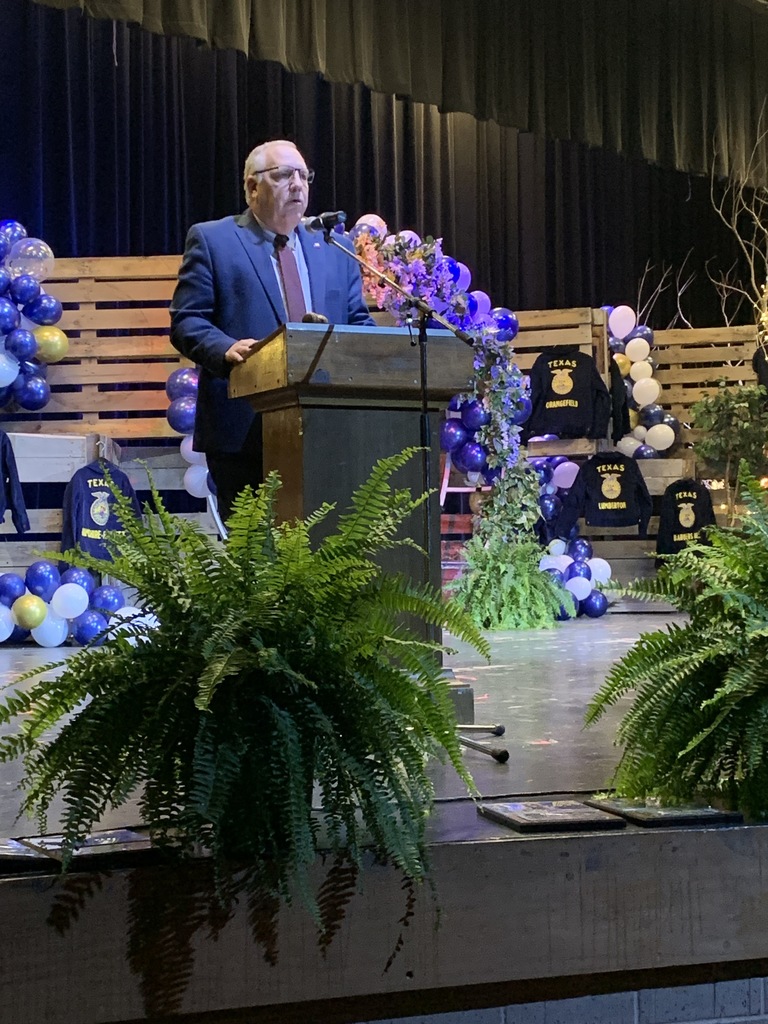 The M Club would like to welcome everyone out once again to the J Bar Arena located at 1780 CR 301 N in Dayton for its annual Crawfish Boil and Fish Fry benefitting the Tarkington Student Foundation's Scholarship fund for Tarkington High School graduates. It's an All-You-Can-Eat-Event with both a live and silent auction, lots of activities, and plenty of hometown socializing all for the sake of our local seniors, the Class of 2022! Early-Bird meal tickets for adults are $25 and students $10. Meal tickets purchased at the gate will be $30 for adults and $15 for students. In addition, the M Club is also raising funds with a gun raffle. Raffle tickets are $20 each or 6 for $100, and winners do not have to be present to win. Five guns will be raffled: Kimber .308; Benelli 12 ga; Citadel 12 ga; Remington 12 ga; and a Mossberg 22 LR. Good luck and happy hunting to the winners! Sponsorships are available and appreciated: $250 sponsorship includes 3 event tickets and a half-size poster at the event -- $500 sponsorship includes 6 event tickets and a full-size poster at event. Meal and raffle tickets are being sold by all seniors in the class of 2022 starting March 1, 2022 . You can also find them at Cannon's Grocery in Tarkington & Lone Star Cleaners in Cleveland. For all tickets or more information, contact any member of the THS senior class or Susan Trahan at
strahan@tarkingtonisd.net
or 281-806-8769.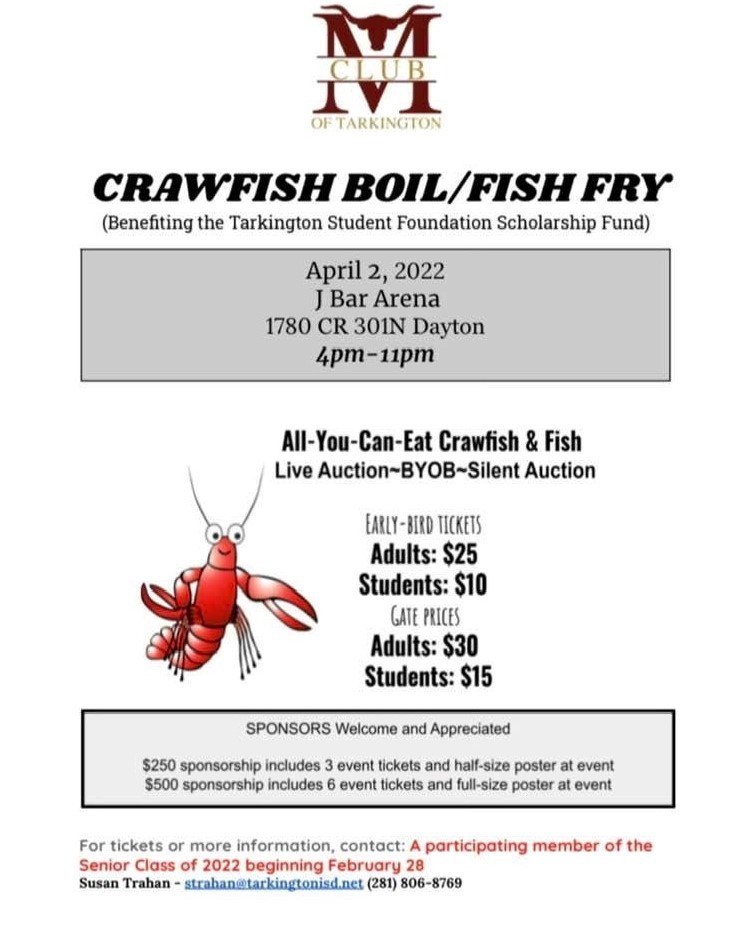 The students in the Ag structure and design classes have been busy putting the finishing touches on their projects for the Houston Livestock Show.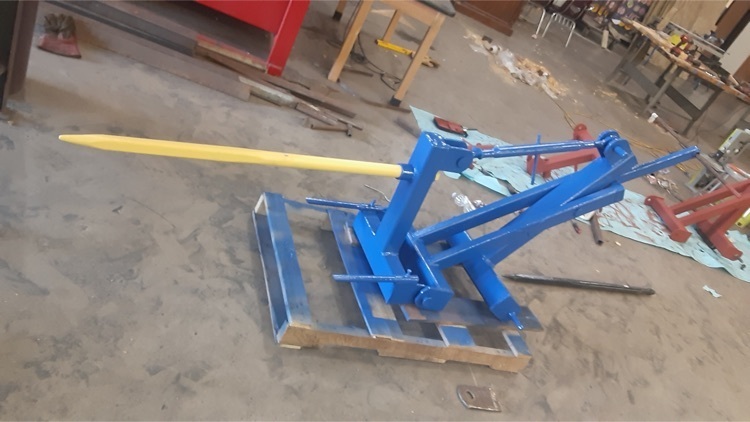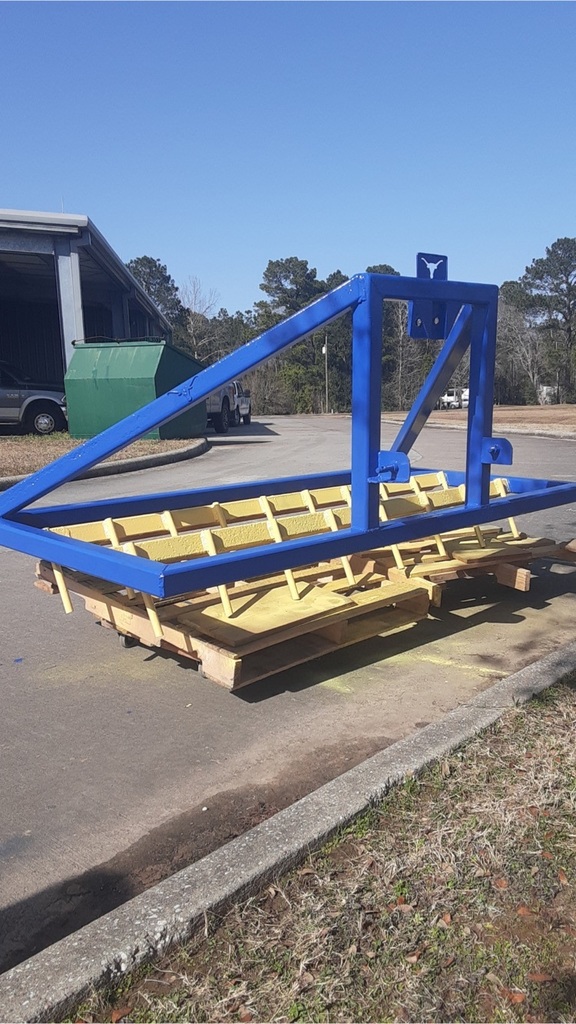 The students in the Ag structure and design classes have been busy putting the finishing touches on their projects for the Houston Livestock Show.

The Tarkington FFA cattle show team is participating in The San Antonio Livestock Show today. Our team had a fantastic day. Results are as follows: Mia Shew 7th place Brahman female; Leah Thorp 2nd place Simbrah female; Beth Lambert 1st place Brahman Female; Shane Burch Beefmaster female; Megan Lambert 1st place and Reserve Sr. Champion Brahman female.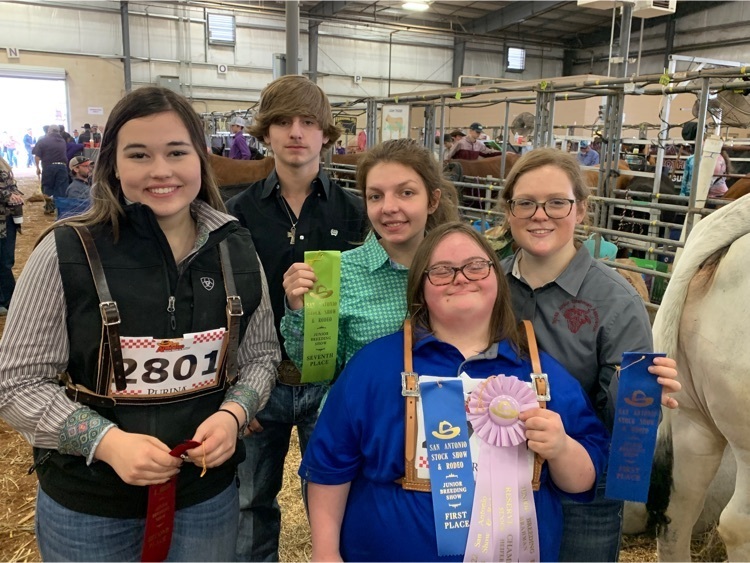 Good luck to the Culinary Squad as they head to Port Arthur to compete. Mackenzie Deming, Katie Bortz, Paxton Joslin and Coach Cummings work hard to be prepared for this competition. Wish them good luck as they represent THS.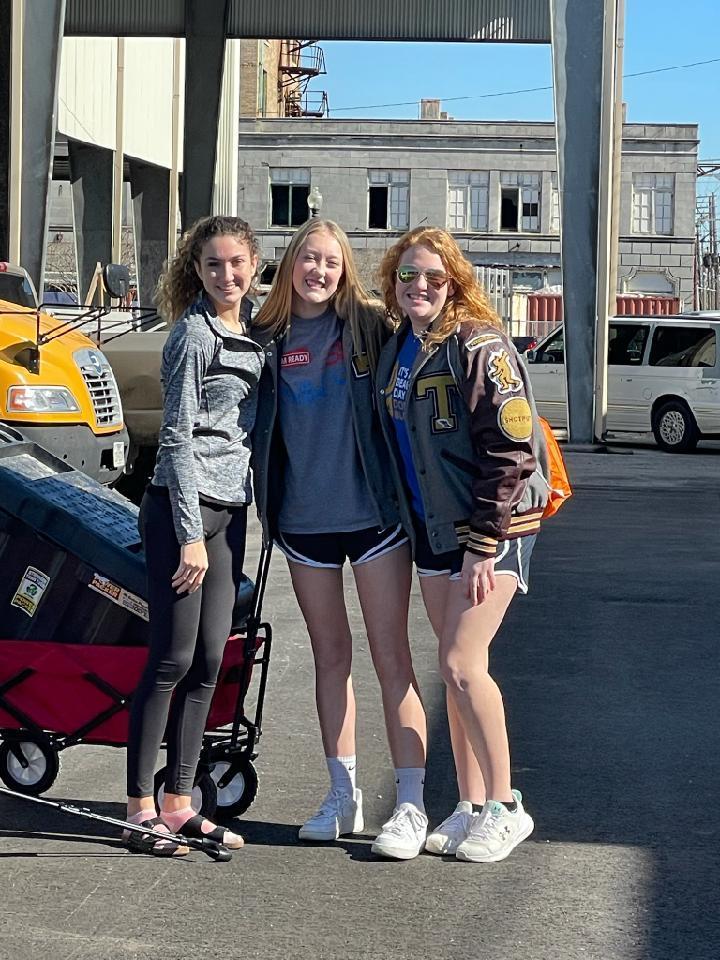 The Tarkington High School Skills USA team is headed to Port Arthur to compete today. Wish them luck as they represent THS. These students and Mr. McCracken work hard to be prepared for this competition.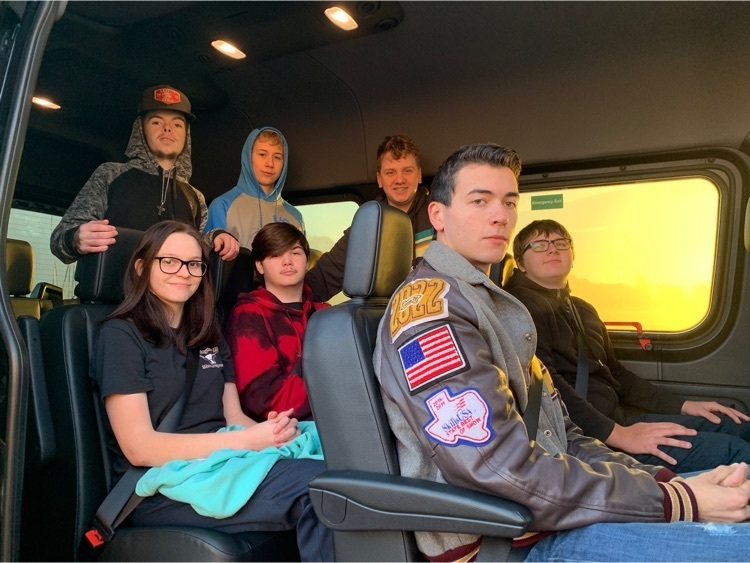 Tarkington High School will be rescheduling our CTE Showcase! A new date is coming soon!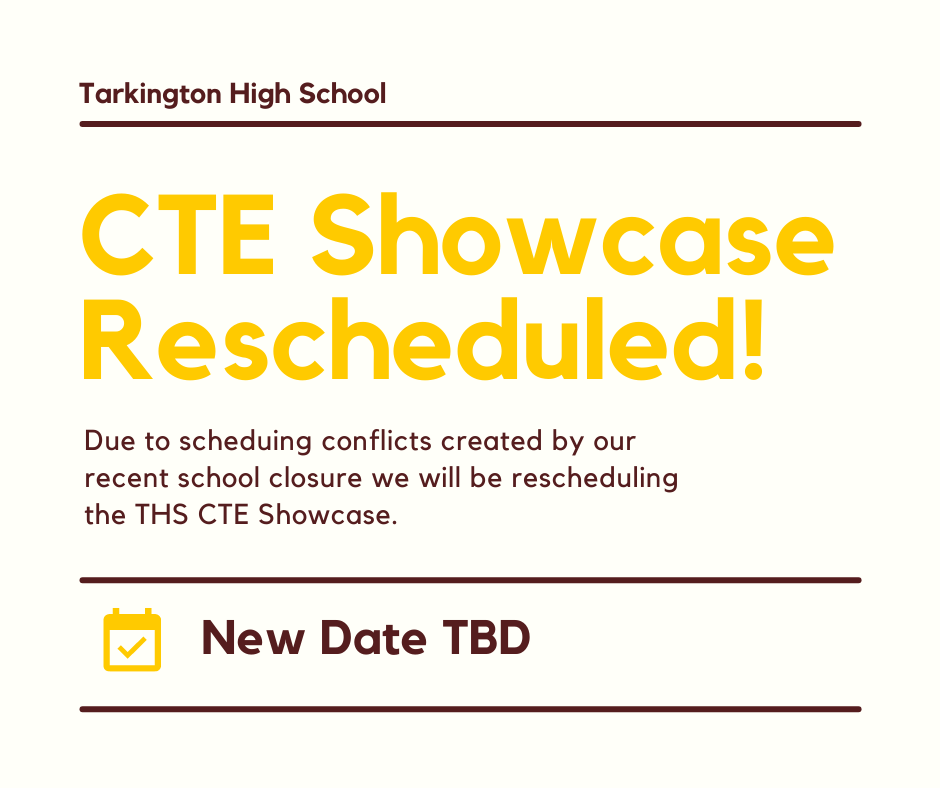 The THS Ag Structure and Design students have created projects for the Houston Livestock Show. In this picture they are testing their hay spear.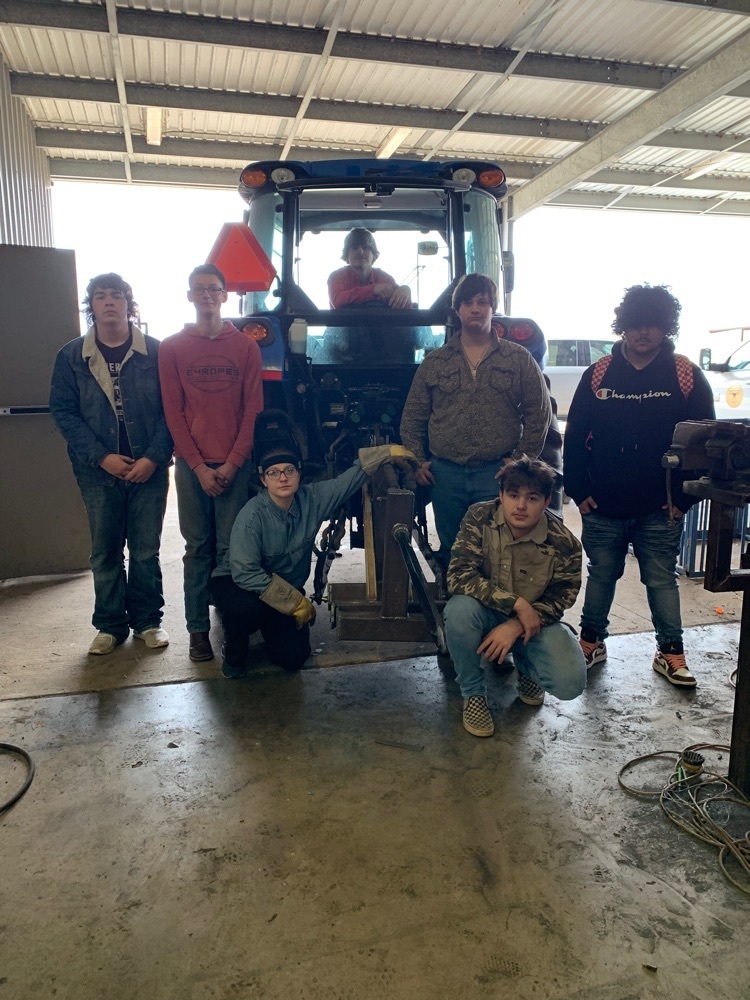 Looking to join the Longhorn family? Be sure to visit our Job Postings found on our website at tarkingtonisd.net. Under the banner picture is a maroon tab for "Employment" that will open a listing of all available career opportunities! Need help or have questions with the online application? Please call 281-592-8781, and Mrs. LaLa Clopton will be happy to help! Don't see the career you're looking for posted? On the right side under the "Menu" box, be sure to "Sign Up for Job Alerts," and you'll get a weekly update of all job postings! If you're a current college senior graduating in Spring/Summer 2022 and interested in teaching, the "Job Alerts" is perfect for you! Please share.

THS International Club members helped Hi-Way Tabernacle with their food distribution to assist our community. We are proud of these students and appreciate their sponsor Monica Vaughan.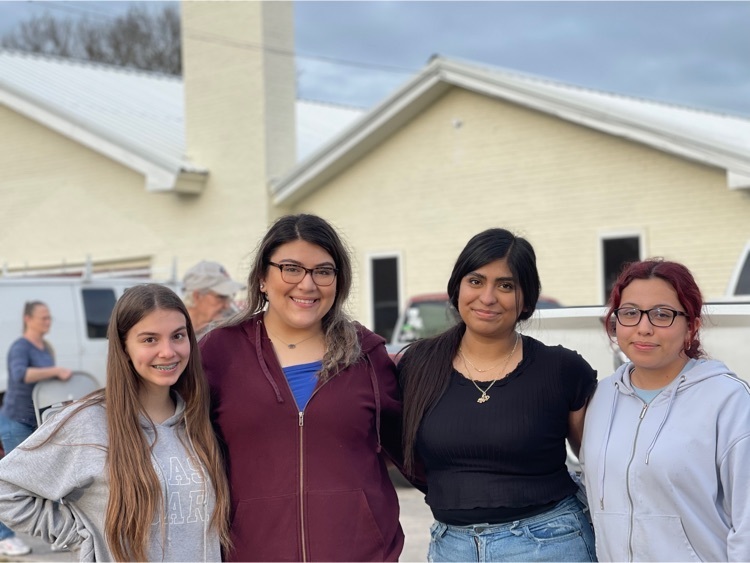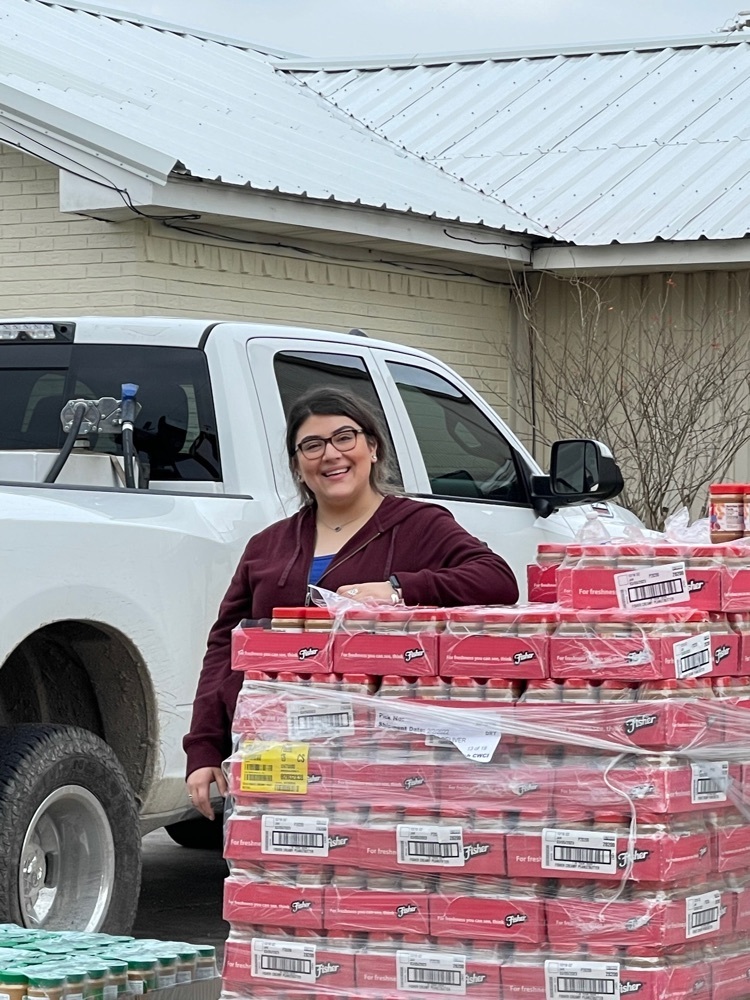 The THS Education and Training students created bulletin boards for teachers at TPS. The students in this program aspire to enter the field of education once they complete their degrees.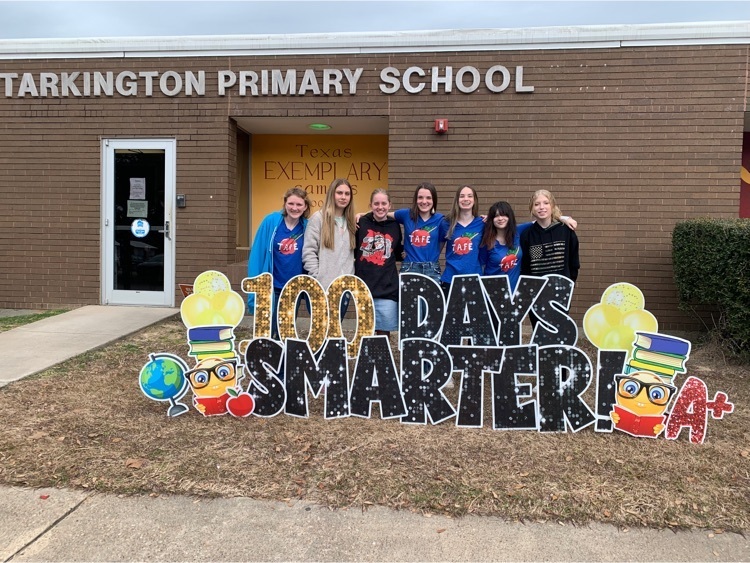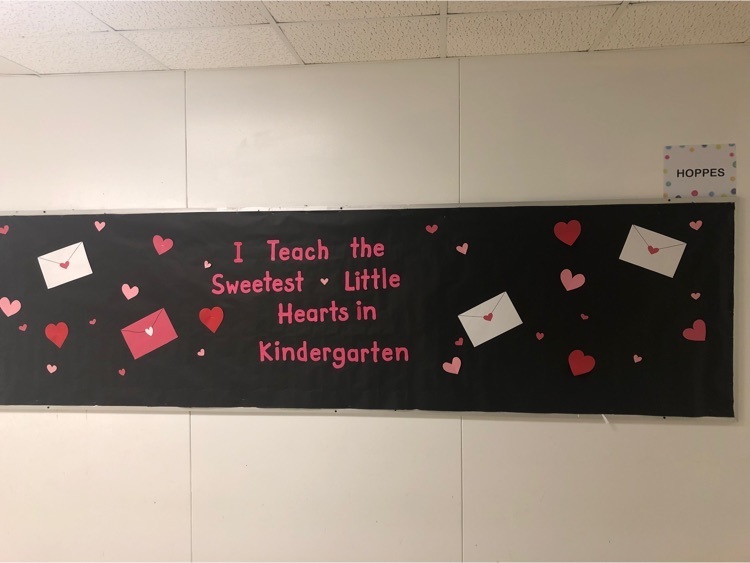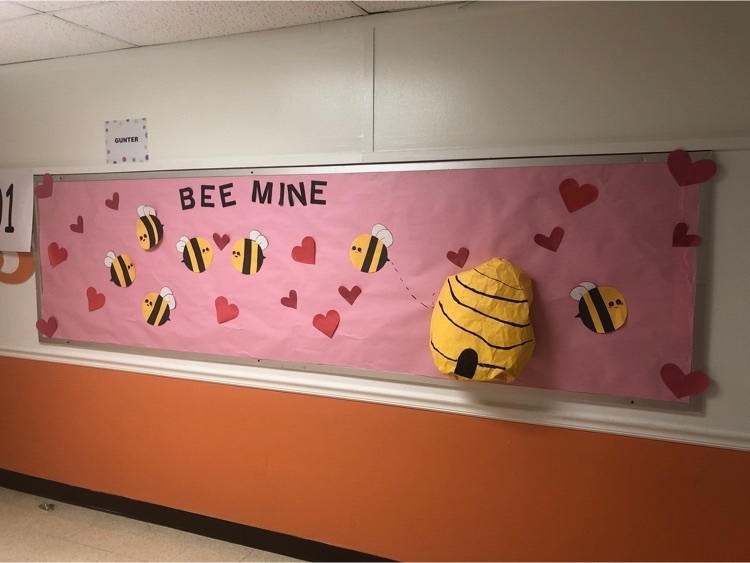 Come experience our award winning Auto-Tech first hand at the THS CTE Showcase on February 7, 2022!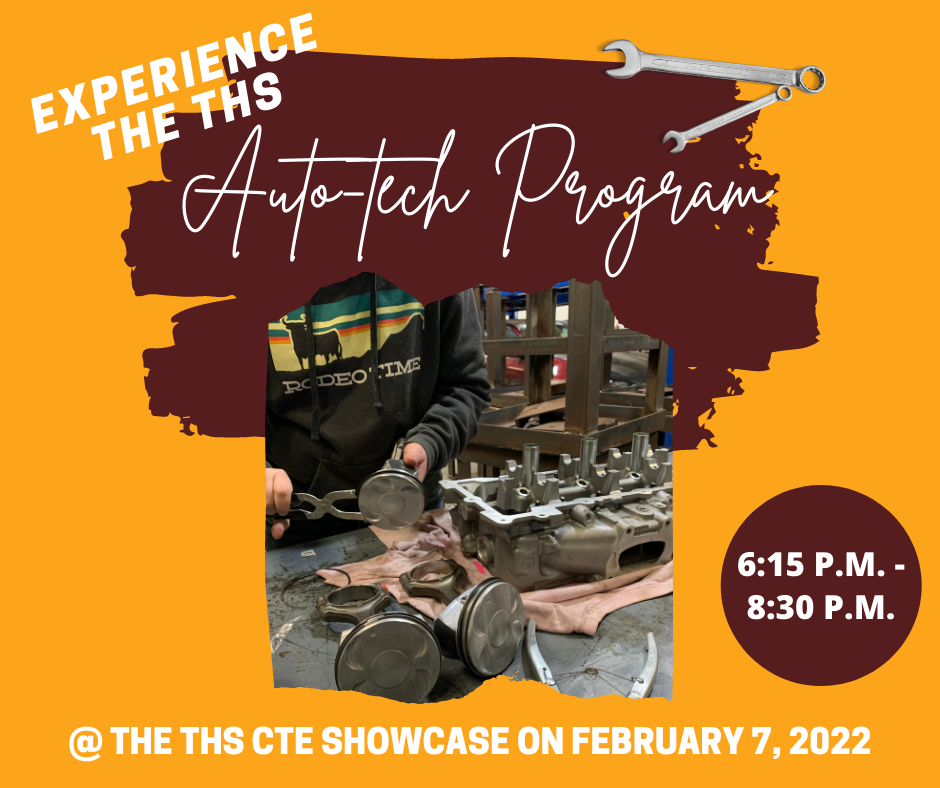 THS would like to invite our entire community to the 2022 THS CTE Showcase at 6:15 p.m. on February 7, 2022! There will be a meeting for in-coming Freshman at 5:30 p.m. in the commons of the high school.

It's Varsity Basketball District Game Day! Come out and support our Ladyhorns and Longhorns as they take on New Waverly this evening. If you are running late or not able to make it, listen LIVE on 95.3 KORG FM.