The Tarkington Student Foundation met today and has officially rescheduled the 18th Annual Tarkington Round-Up for Saturday, October 30, 2021! More details soon to follow... We look forward to seeing you all there!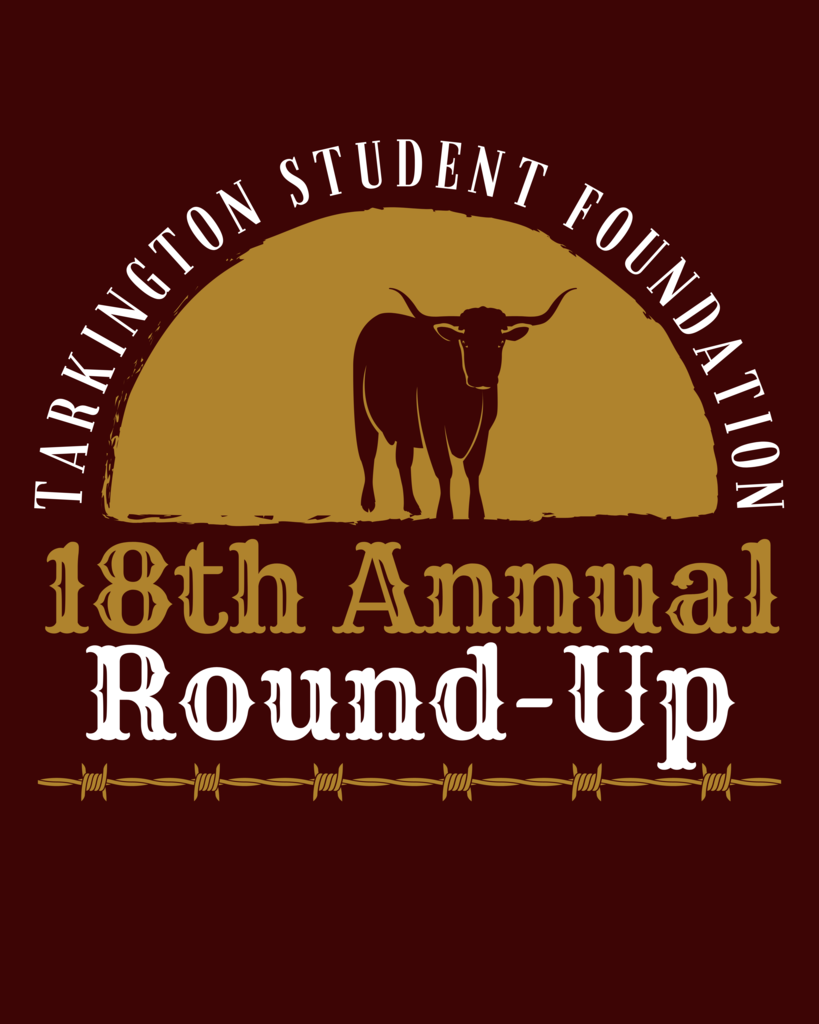 Freshman Duke and Duchess: Junior Maalaelu and Madison Kelly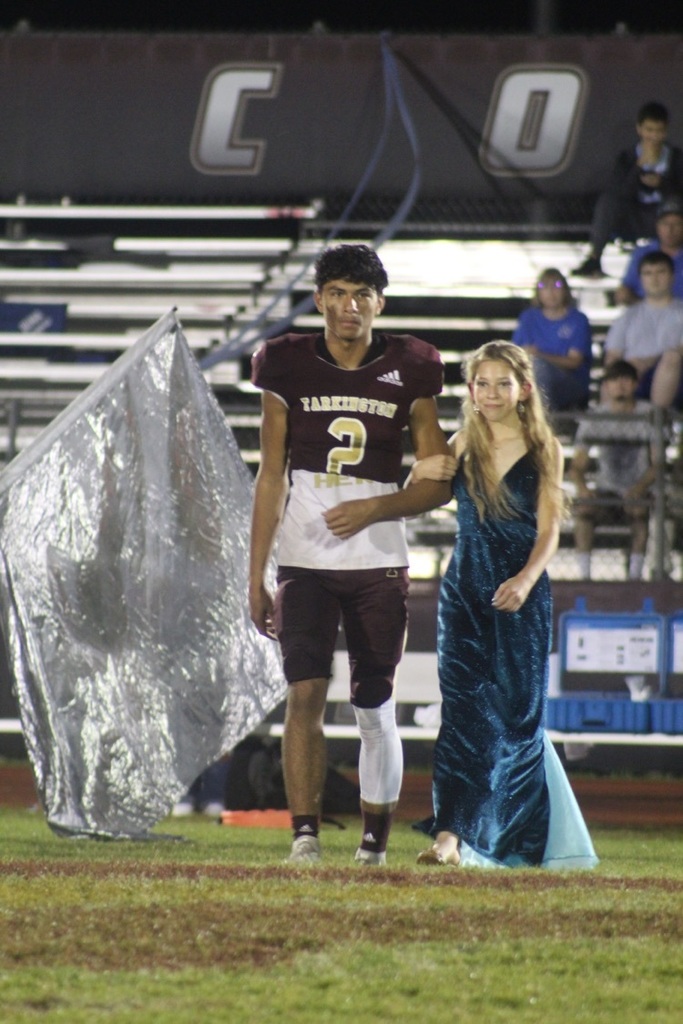 Sophomore Duke and Duchess: Cade Squier and Olivia Cates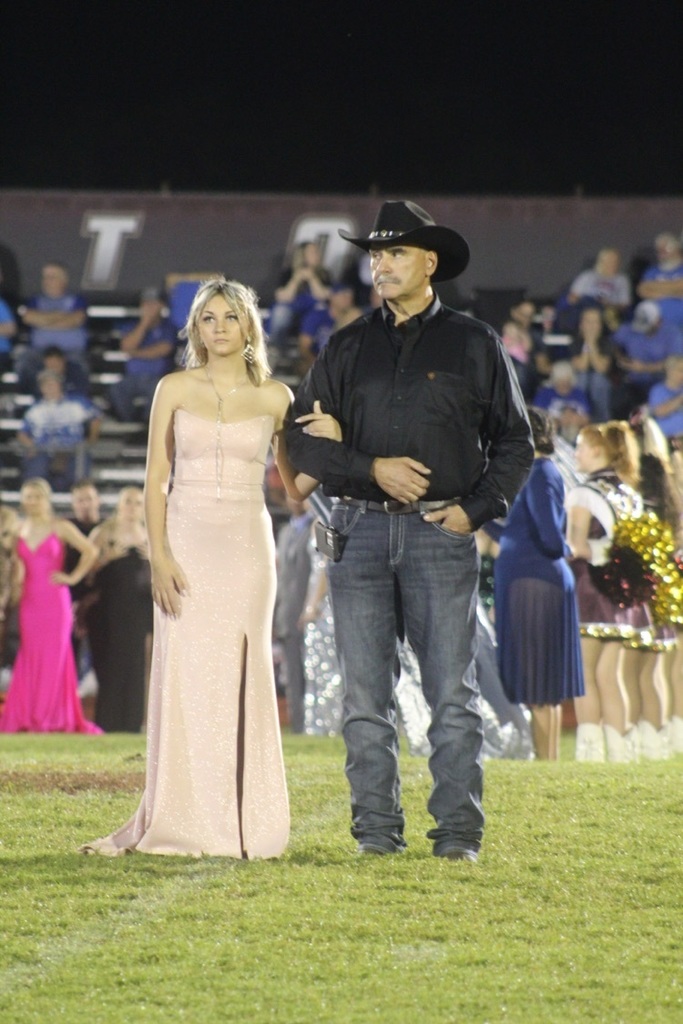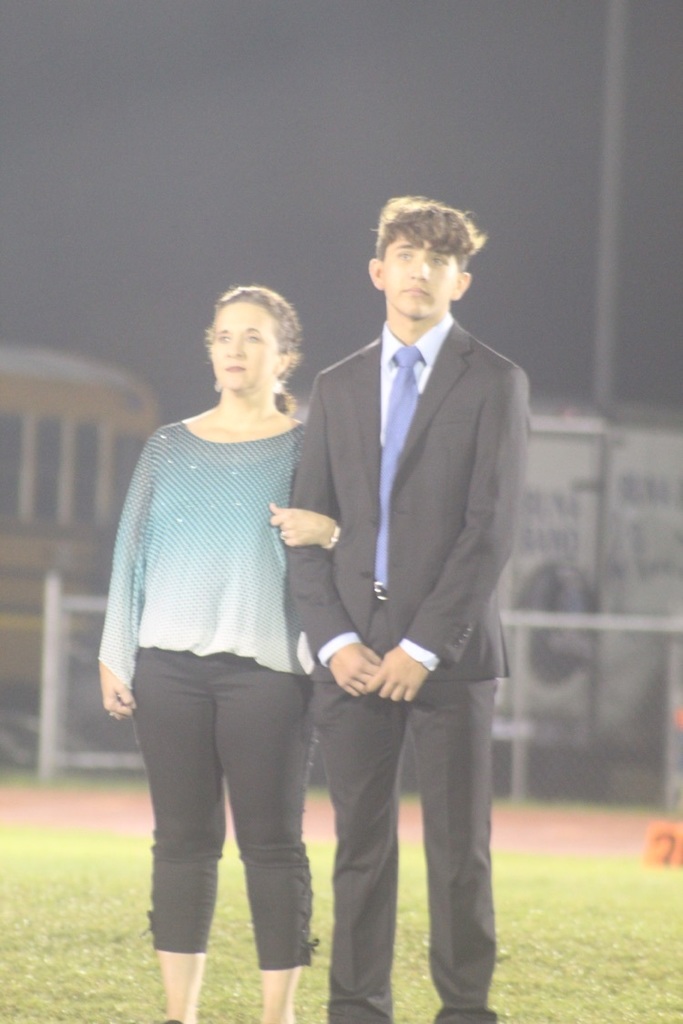 Junior Duke and Duchess: Trace Shirley and Emily Lowe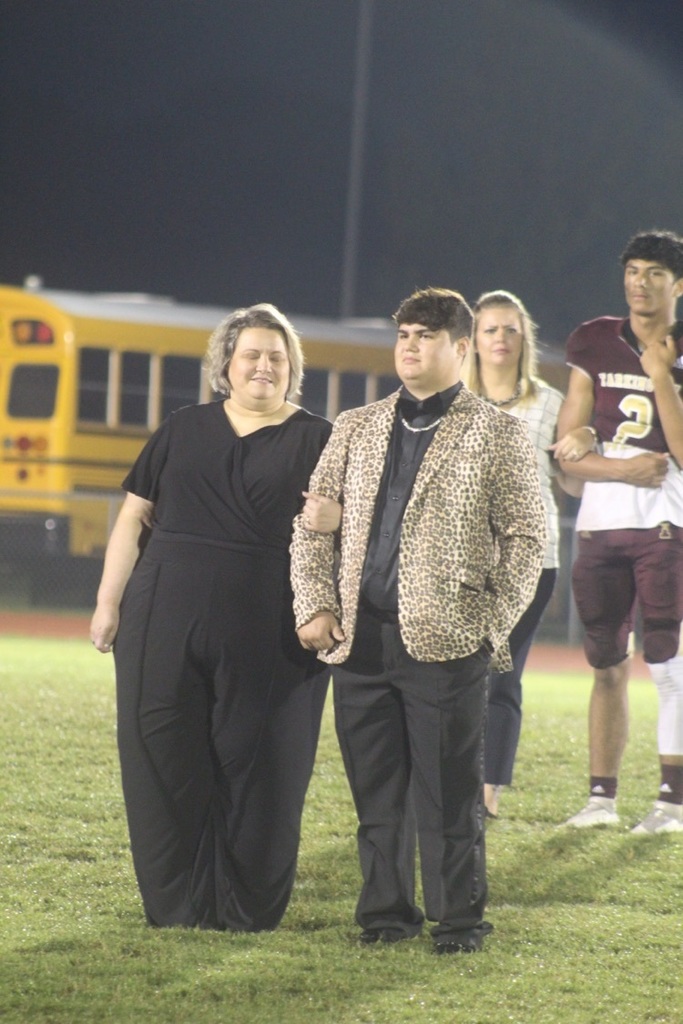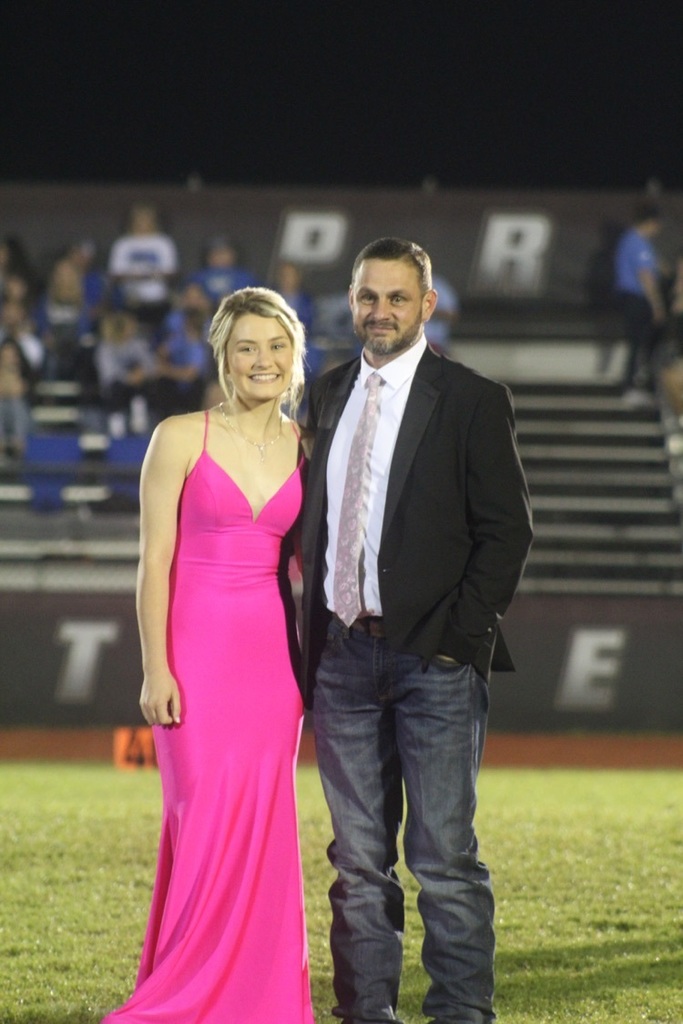 Senior Dukes and Duchesses: Bruce Alberta and Abbi Smith, Dylan Hadley and Katie Bortz, and Dalton Dowdell and Scout Payne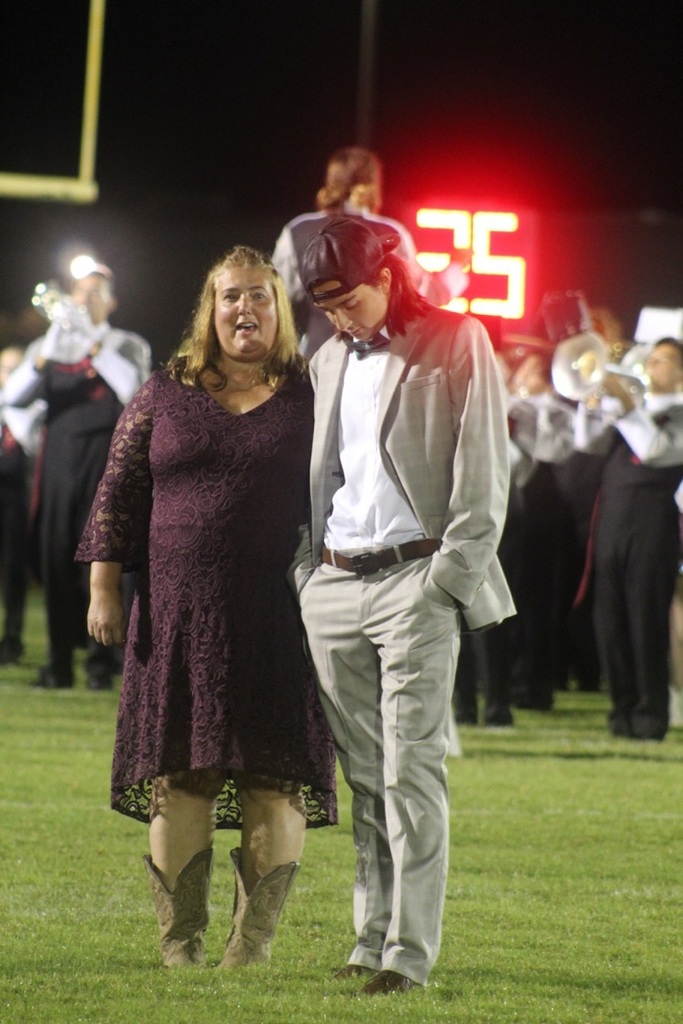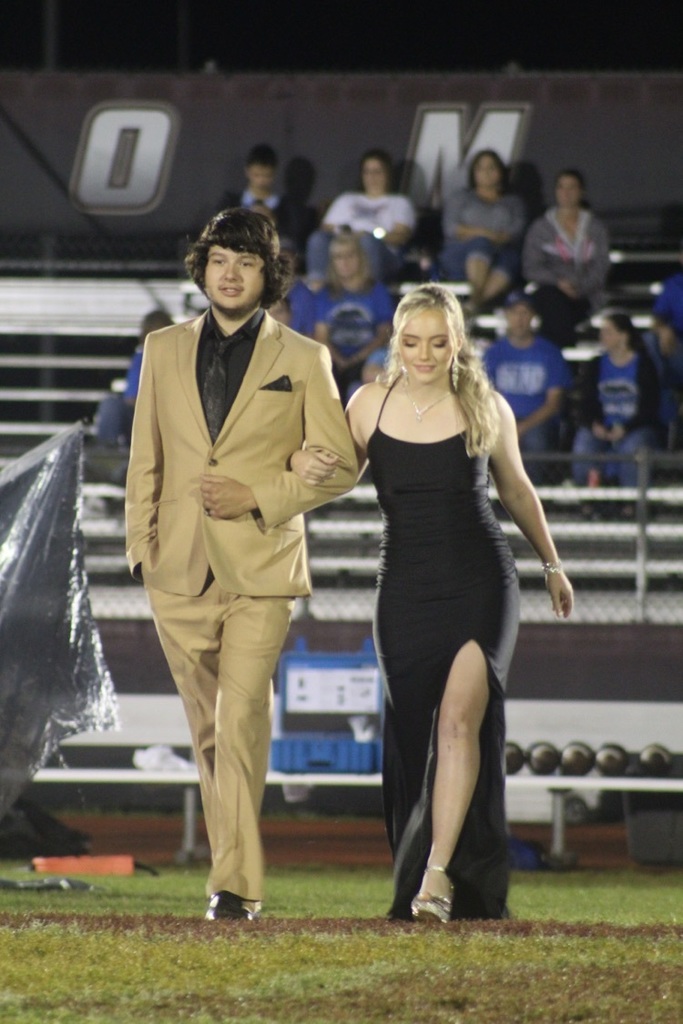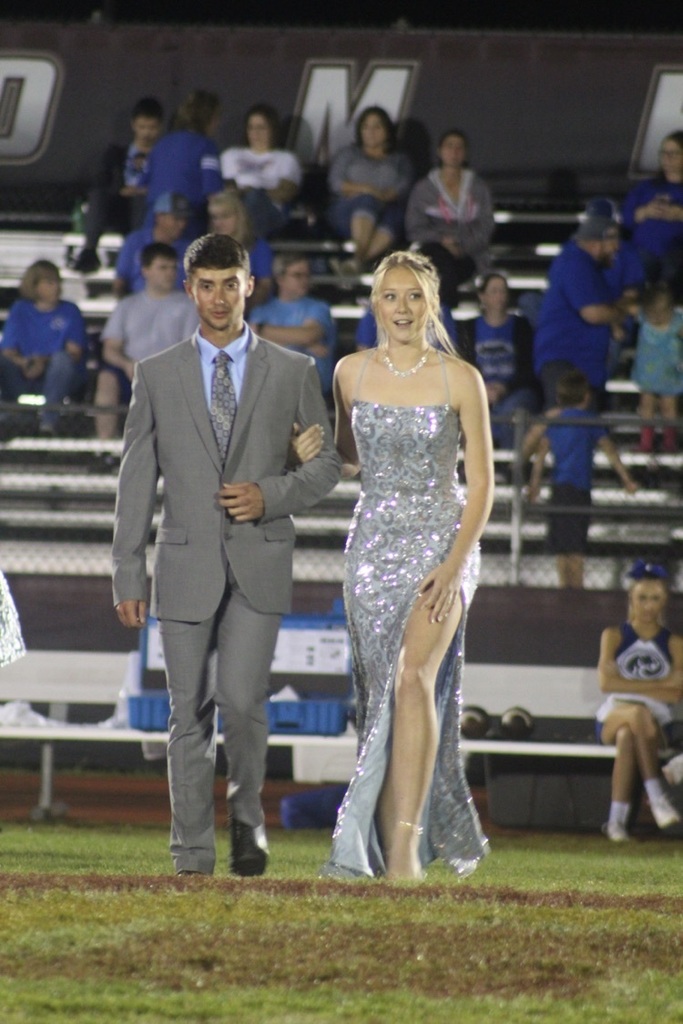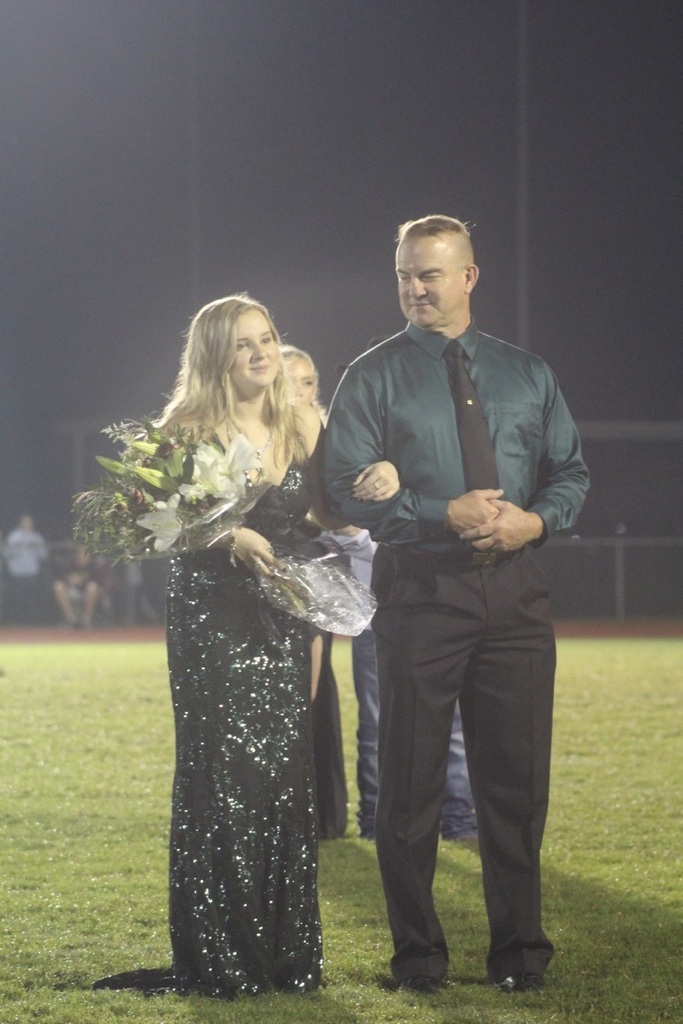 Congratulations to our THS 2021 Homecoming Queen and King Brylee Holmes and Riley Johnson!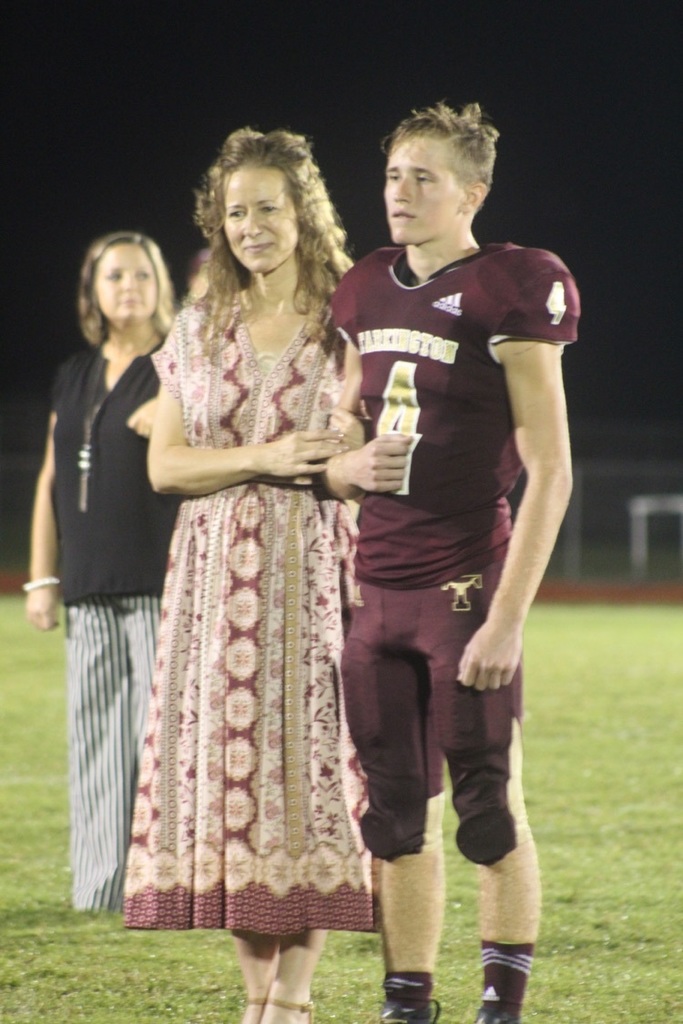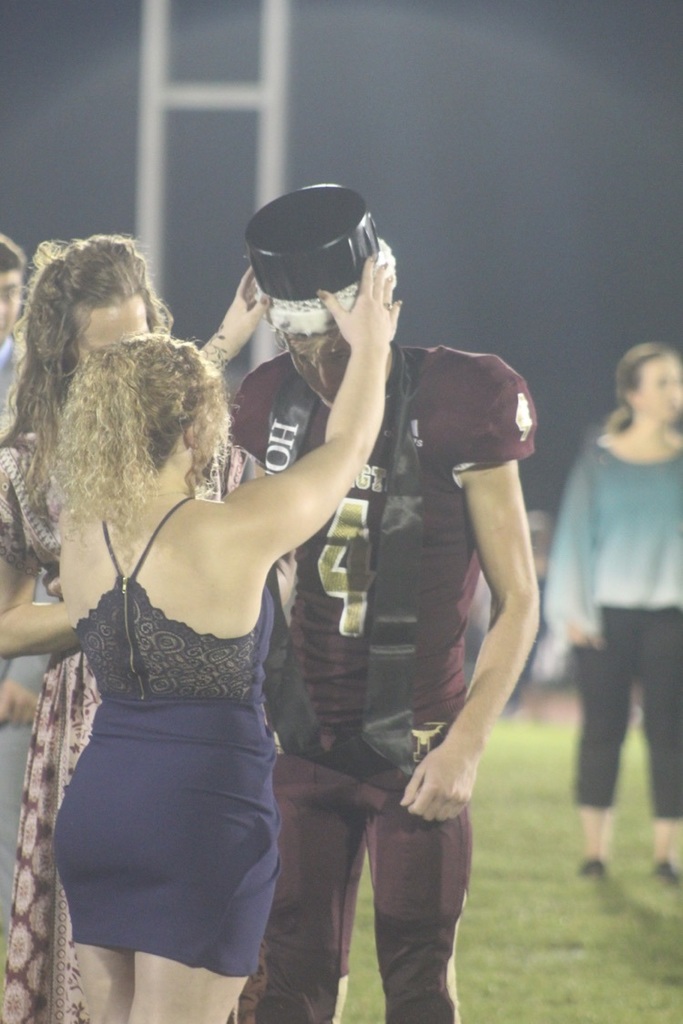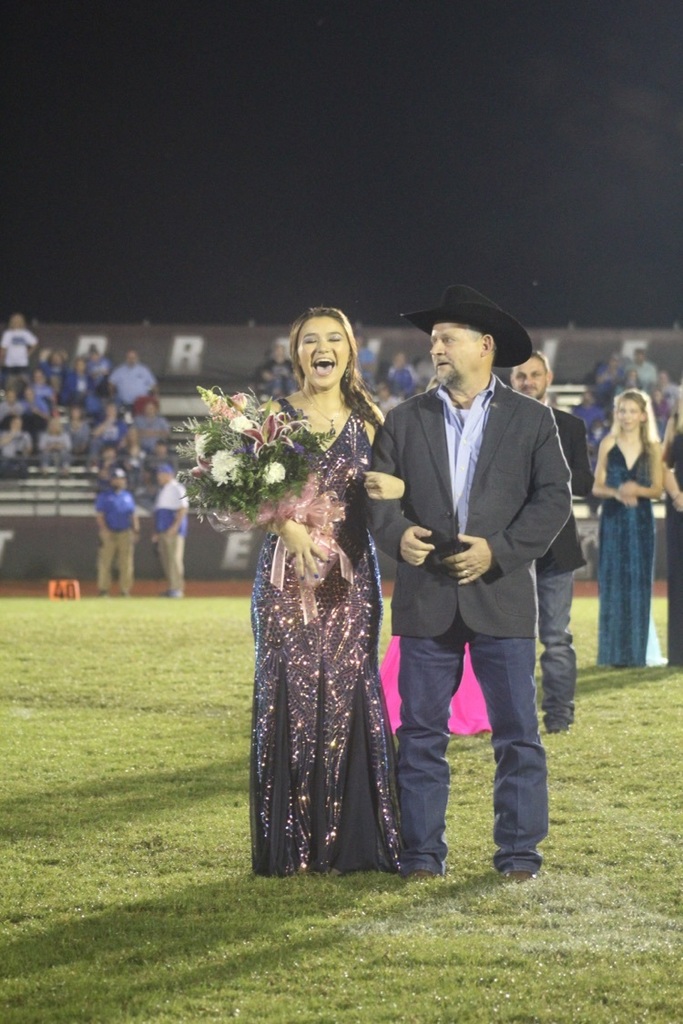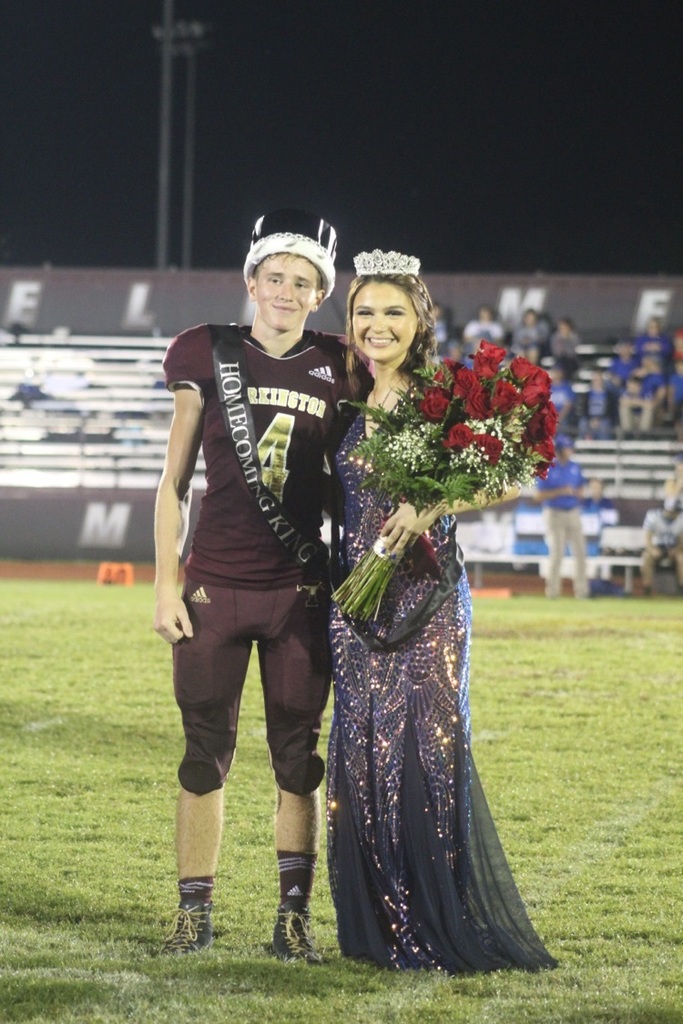 JOSIAH FAIRCLOTH RECOGNIZED IN THE 2022 NATIONAL MERIT SCHOLARSHIP PROGRAM THS's Josiah Faircloth received a Letter of Commendation from THS and National Merit Scholarship Corporation which conducts the program. About 34,000 Commended Students throughout the nation are being recognized for their exceptional academic promise. Although they will not continue in the 2022 competition for National Merit Scholarship awards, Commended students placed among the top 50,000 students who entered the 2022 competition by taking the 2020 Preliminary SAT/National Merit Scholarship Qualifying Test (PSAT/NMSQT). "Those being named Commended Students have demonstrated outstanding potential for academic success," commented a spokesperson for NMSC. "These students represent a valuable national resource; recognizing their accomplishments, as well as the key role their schools play in their academic development, is vital to the advancement of educational excellence in our nation. We hope that this recognition will help broaden their educational opportunities and encourage them as they continue their pursuit of academic success." Josiah is seen here with his counselor Tamara Abke.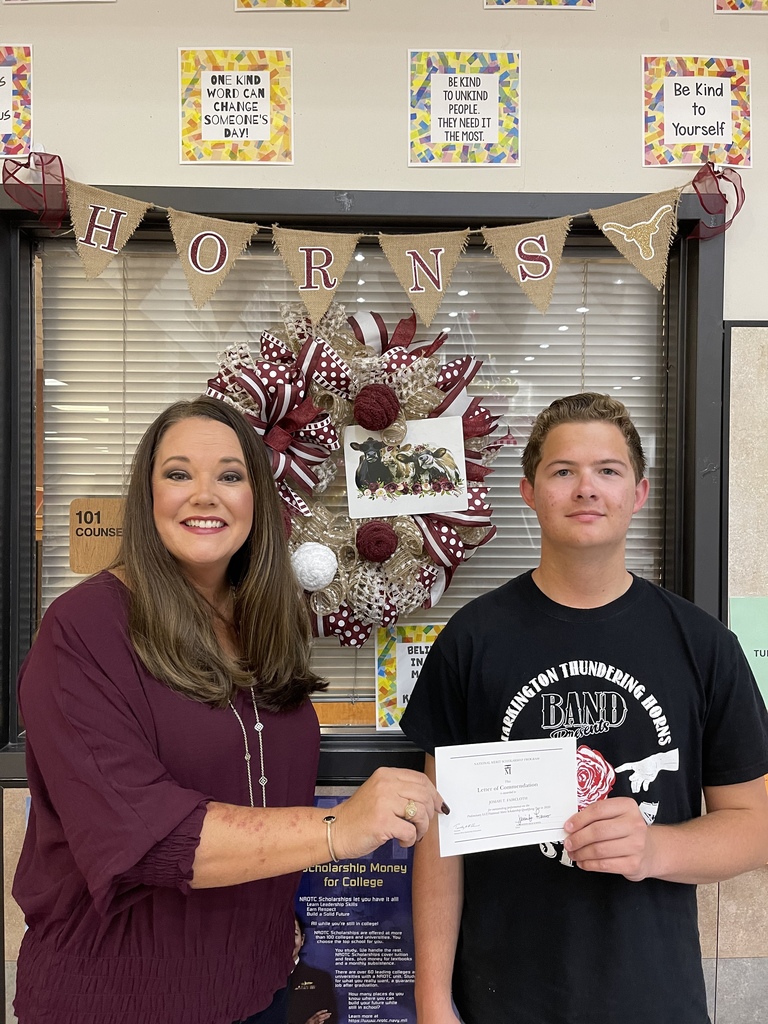 Congratulations to our THS Livestock Judging Team who placed 10th and Beth Lambert who was the 10th high point individual winner! Pictured from left to right: Beth Lambert, Leanna May, Mia Shew, Megan Lambert, and Shane Burch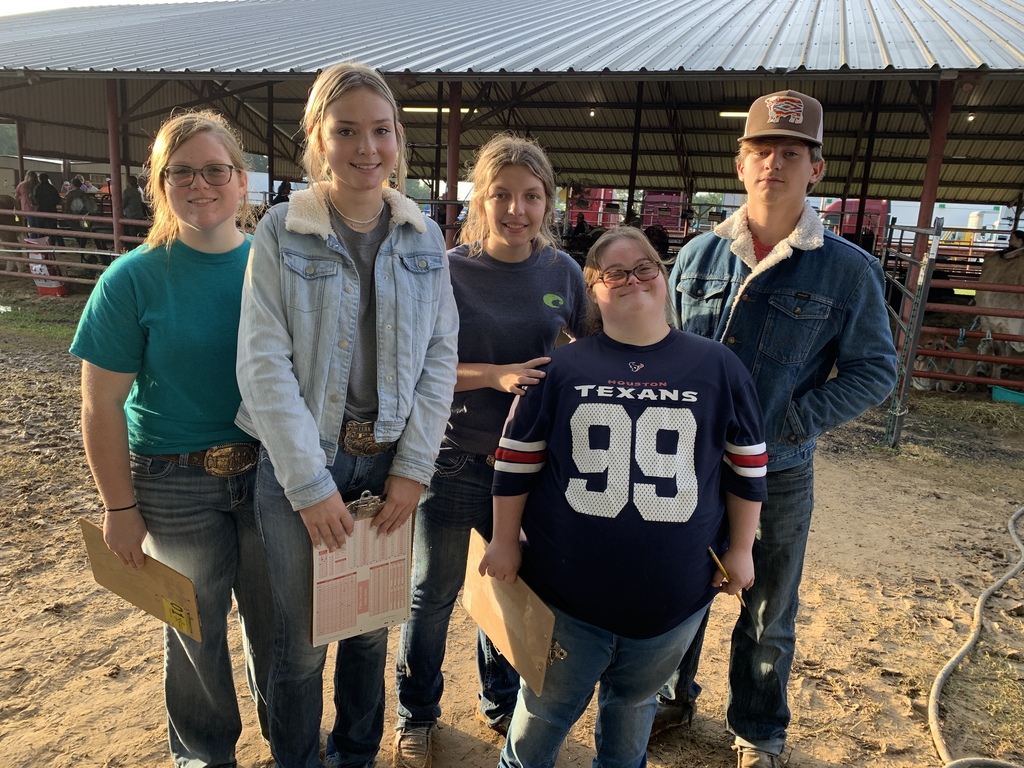 Congratulations to THS's Beth Lambert on her big win at the Rice Festival on Friday. Beth won Grand Champion Brahman Bull and Grand Champion Bull of the entire show! Way to go Beth!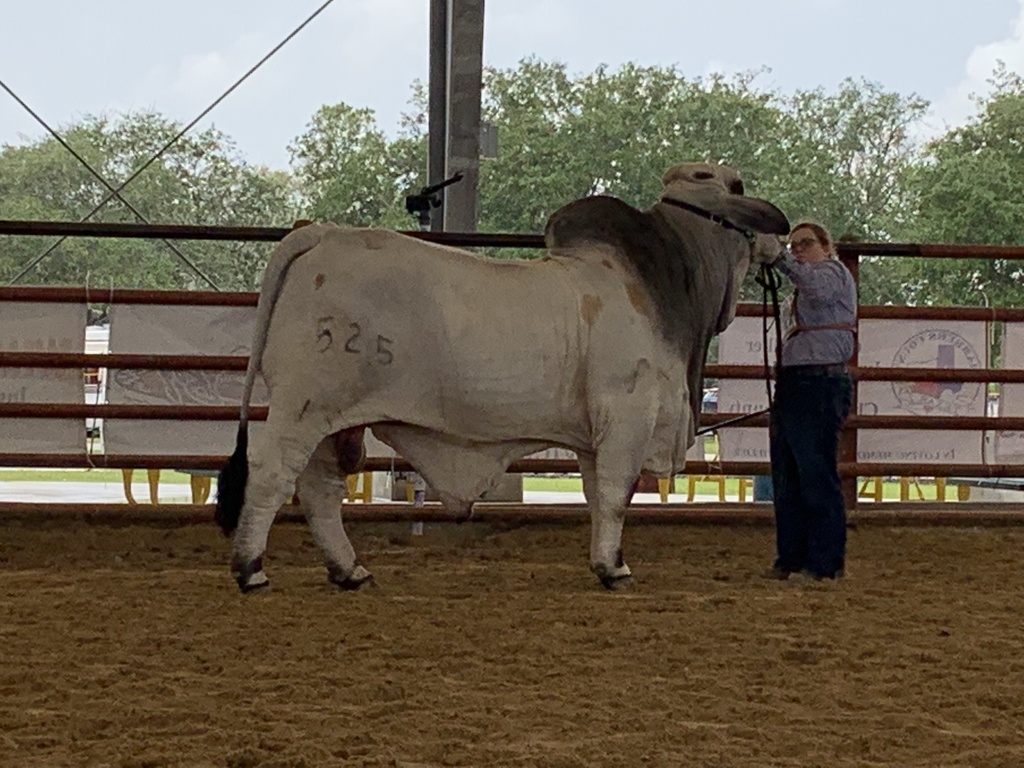 Come rain or shine, the Tarkington High School Motorsports Club's 6th Annual Car & Truck Show is still on! See flyer for more details...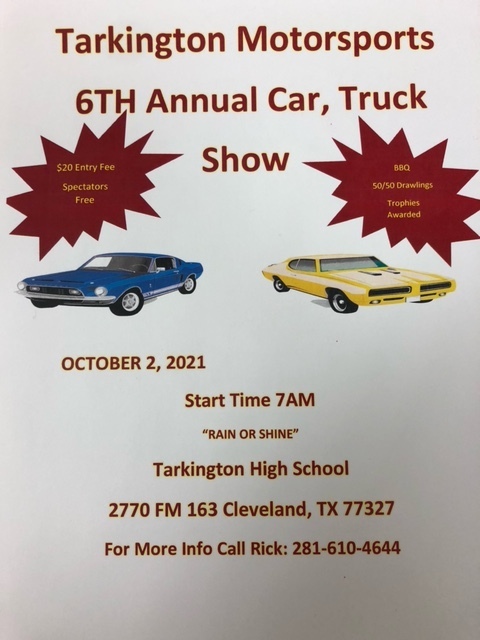 Congratulations to our Thundering Horns Jazz Band: On Tuesday September 28th, 10 members of the "Swingin' Stampede" Jazz Band competed at Coldspring High School for the Region 9 Jazz Band. All students earned placement in the Jazz band and recorded for area. Congratulations to: Katie Bortz - Alto Sax Josiah Faircloth - Alto Sax Armando Reynaga - Tenor Sax Brianna Dailey - Trumpet Cameron Dawson - Trumpet Tyler Morrison - Trombone Jeniffer Parma - Trombone Maguire Herndon - Bass Trombone Tatum Clements - Drums Ivan Rodriguez - Drums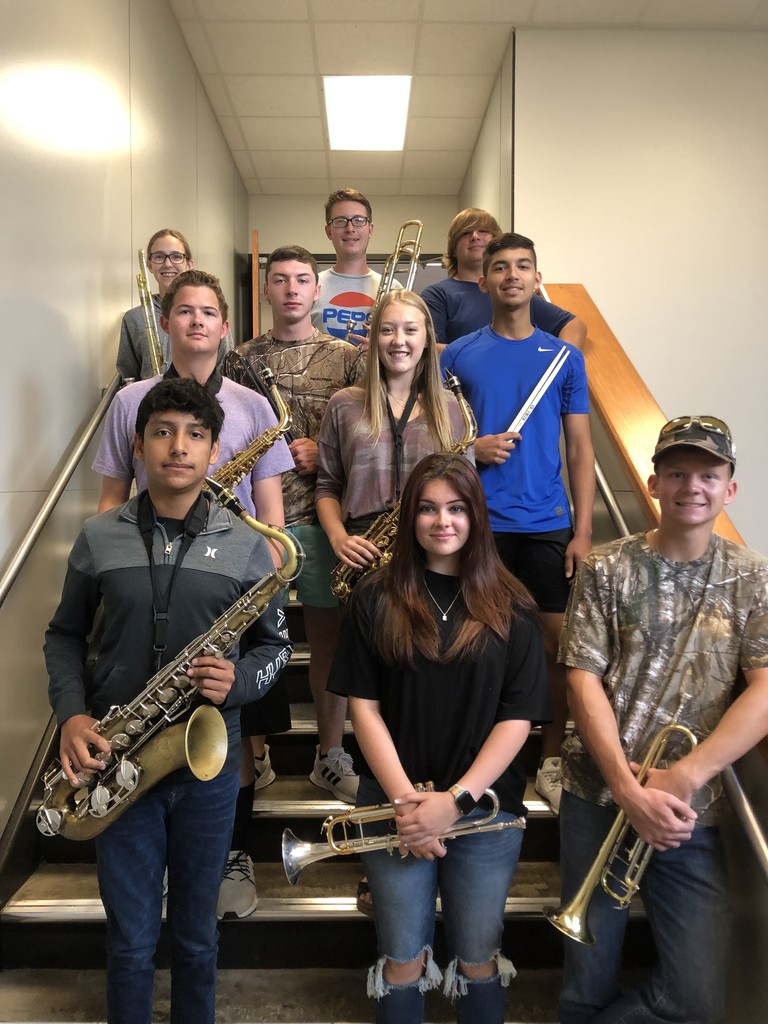 PARENTS OF JUNIORS: Today your student met with a Balfour representative and received information on ordering his or her class ring. Balfour will be back during lunches on Thursday, Oct 7th to take orders and pick up required deposit. There are extra Balfour order form packets in the front office if your student was absent and/or needs another one. If you have any questions or concerns you may call balfour at 409-842-5324 or
https://balfourtexas.com/
for more information.

IMPORTANT INFORMATION FOR PARENTS OF SENIORS: Balfour representatives were on campus today and met with seniors. All seniors received a catalog that contained information for ordering caps and gowns. Ask your senior to see the order form! Balfour representatives will be back on Thursday, Oct. 7th during lunches to take orders and payments. If you have any questions you may contact them at 409-842-5324 or
https://balfourtexas.com/
. Additional forms are located in the front office.
The Health Museum in Houston is exhibiting "Beautiful Minds - Dyslexia and the Creative Advantage" ... see flyer for more details.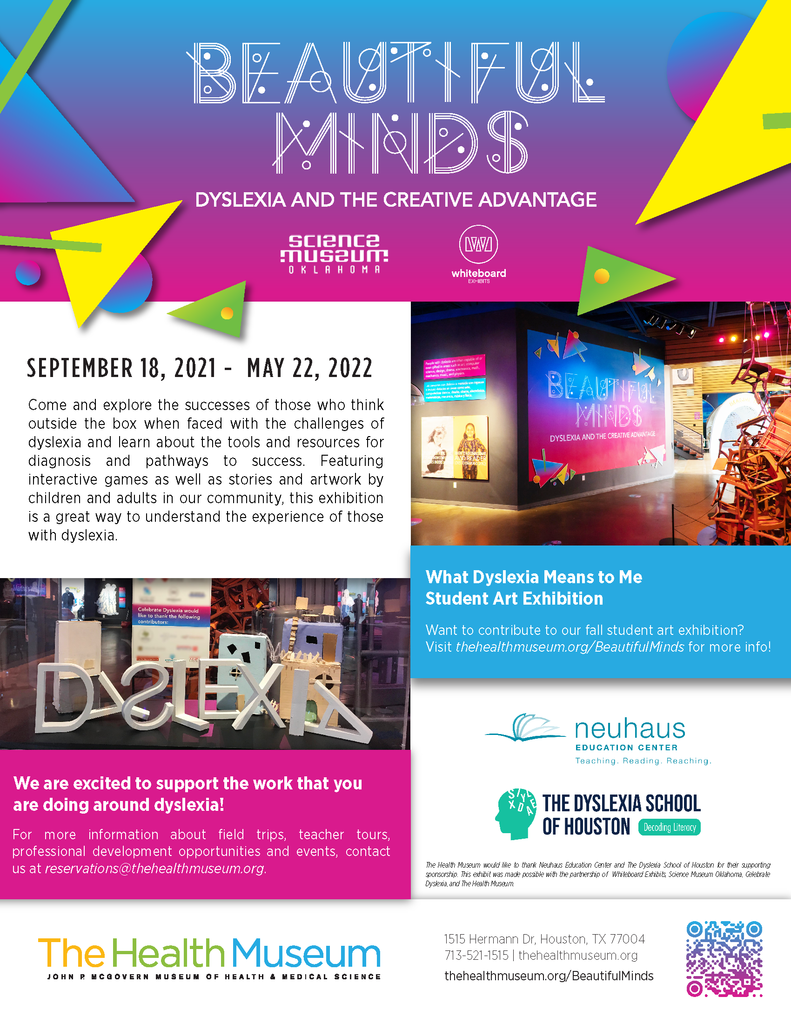 It's been a great week to be a Longhorn Leader! Instructional leaders from TMS and THS attended intense training this week in the Texas Instructional Leadership academy provided by funds from our Effective Schools Framework grant! #itsagreatdaytobealonghorn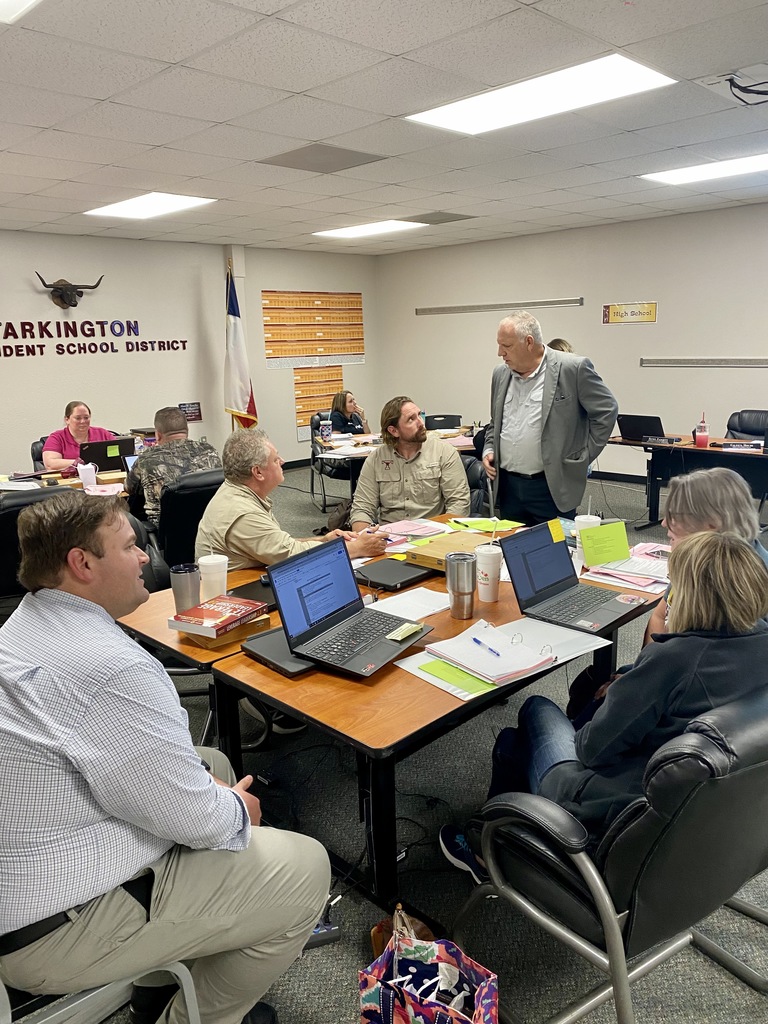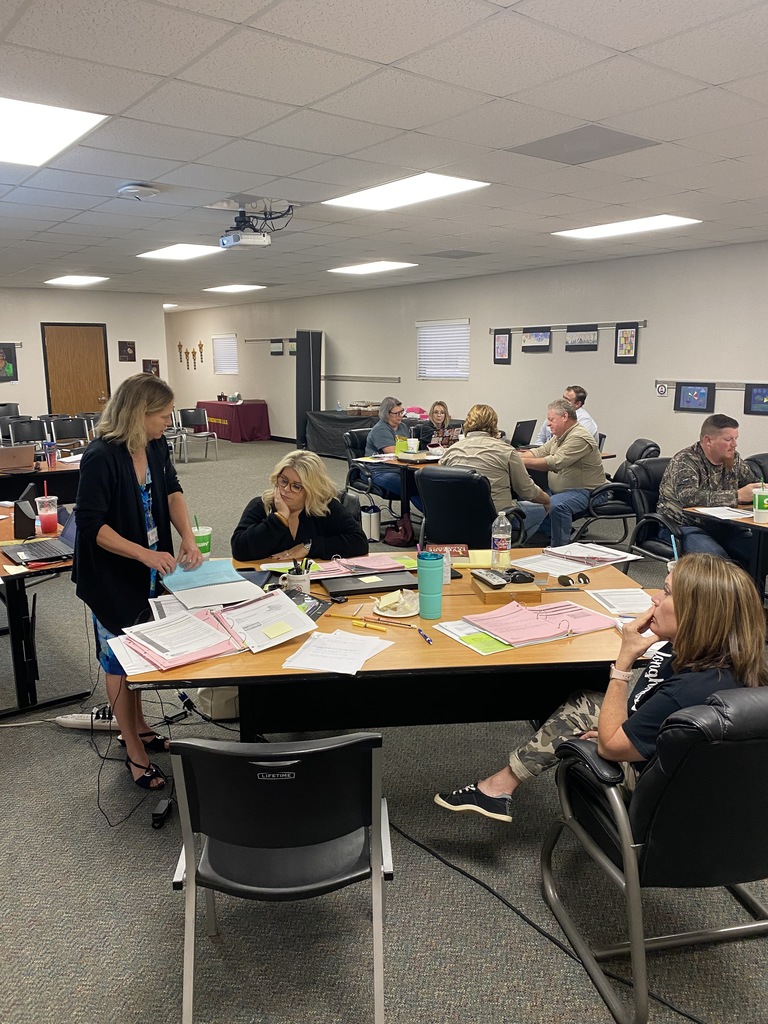 Due to inclement weather forecasts for Saturday, October 2, the Tarkington Student Foundation's 18th Annual Round-Up has been cancelled. We hope to reschedule the activities for another Saturday this fall. We will keep you all updated as soon as we have been able to determine a new date.

Tarkington High School Homecoming Court 2021 Top Row: L to R - Freshman Duke & Duchess Junior Ma'alaelu & Madison Kelly Middle Row: L to R - Junior Duke & Duchess Trace Shirley & Emily Lowe, Sophomore Duchess & Duke Olivia Cates & Cade Squier Front Row: L to R - King & Queen Candidates John Dowdell & Scout Payne, Bruce Alberta & Abbi Smith, Brylee Holmes & Riley Johnson, Katie Bortz & Dylan Hadley

We're thrilled to announce the new app for Tarkington Independent School District! Access documents, news updates, even emergency notifications! Download the app on Android:
https://bit.ly/3f5zanB
or iPhone:
https://apple.co/3j7N8qm
.